Fancy a new Vauxhall this summer?
It's time to make hay, whether the sun shines or not.
For a limited time, you can get £4,000 or more scrappage allowance off a brand new VIVA SE and VIVA ROCKS, along with selected Corsa, Astra, Crossland X, Mokka X or Grandland X models.*
We're also giving £3,000 or more part-exchange allowance from selected new Astra, Crossland X, Mokka X or Grandland X models – and that's in addition to the value of your car.
Contact your local Perrys Vauxhall dealer to find out more, or to arrange a test drive.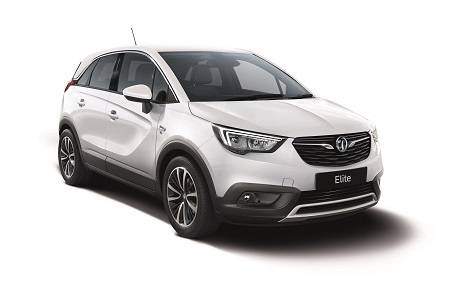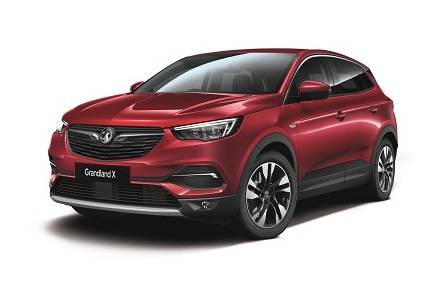 Terms and Conditions
*Scrappage allowance and Part Exchange allowance ONLY available on the following vehicles: VIVA ROCKS, VIVA SE, VIVA SE A/C, Corsa Energy (exluding Energy 1.4 90ps Start/Stop models], Astra Energy, SRi, SRi Nav, SRi VX-Line Nav, SE, Elite, Elite Nav, Ultimate, Crossland X SE, SE NAV, Design Line, Elite, Elite Nav & Ultimate, Mokka X Active, Design Line, Elite, Elite Nav & Ultimate, Grandland X SE, Sport Nav, Elite Nav, Ultimate & Design Line. Only available on new car registrations.
Scrappage allowance and part exchange allowance only available on orders between 8 July 2019 and 30 September 2019 and subsequently registered by 30 September 2019. Scrapped vehicle cannot be Peugeot, Citroen or DS. To qualify for the scrappage allowance, the customer must trade-in a passenger car to be scrapped. (The vehicle must have all major components including interior and exterior parts). The trade-in vehicle for Scrappage must have been registered in the name & address of the customer for a minimum of 90 days prior to the customer order date of the new vehicle. The vehicle being scrapped must be at least 7 years old (from the date of registration). The new vehicle must be registered to the same address as shown on the V5C of the scrapped vehicle. If the customer has moved address and not updated their V5C to their new address, then they must contact the DVLA to change their V5C before the vehicle is processed via Autogreen. Only one Vauxhall Scrappage Allowance may be claimed per trade-in vehicle to be scrapped. Scrappage allowance available in conjunction with 6.5% CS & 6.5% PCP from Vauxhall Finance only.
Trade up Part exchange terms and conditions:
Part-exchange a vehicle (the "part-exchange vehicle"). Have owned the part-exchange vehicle for at least 90 calendar days and have the part-exchange vehicle registered at the customer's address for at least 90 calendar days prior to the date on which the customer orders the vehicle. Elect to purchase their New Vehicle through personal contract purchase ("PCP") or conditional sale ("CS"), provided by Vauxhall Finance Plc; Order their New Vehicle between 8 July 2019 and 30 September 2019, and subsequently register it by 30 September 2019.
AN ORDER WILL NOT QUALIFY WHERE THE CUSTOMER IS A CASH PURCHASE CUSTOMER, A CONTRACT HIRE CUSTOMER (WHETHER BUSINESS OR PERSONAL) OR WHERE THE CUSTOMER CHOOSES A 0% APR CONDITIONAL SALE OFFER. ALL CS AND PCP OFFERS ARE SUBJECT TO TERMS AND CONDITIONS AS DETERMINED BY VAUXHALL FINANCE PLC. IF YOU DO NOT QUALIFY FOR AN OFFER PROVIDED BY VAUXHALL FINANCE, YOU WILL NOT QUALIFY FOR THE PART EXCHANGE OFFER.
Offer applies to private individuals, partners and small businesses 1- 24 units (purchase only). All other customers are excluded. The enhanced part-exchange allowance will be given in the form of a finance deposit allowance (FDA) in addition to the 'CAP Average' valuation sourced from the online valuation tool on vauxhall.co.uk (the "Vauxhall Valuation"). This Vauxhall Valuation is subject to change based on an appraisal of the true condition of the vehicle by a participating Vauxhall retailer. Vauxhall Motors Limited will not offer any cash equivalent to the part-exchange value. The offer will be valid for seven days from the date of Vauxhall Valuation provided that the vehicle remains in materially the same condition as set out in the appraisal provided by the Vauxhall retailer. No other valuations shall be accepted by Vauxhall. The online valuation must be presented at time of enquiry. The appraisal is the true report of the condition and prior use history of the vehicle. It records all the information including but not limited to: - Any exterior or interior damage; - The number of previous owners; - The service history; - Mileage; - Valid MOT and number of months remaining until the next MOT due date; - Whether the vehicle has ever been an insurance write off of any category; - Any accident, including repair history; - The number of keys; - Any mechanical issues; - Whether it runs; - Whether it has been used for private hire, driving tuition, rental, police vehicle; - The date and country of first registration and whether it is an import; - Any modifications Should any information which has been provided prove to be incorrect or falsely given the customer shall no longer be eligible for this offer. If a customer has the right to cancel or withdraw from their order and chooses to exercise this right, the vehicle they chose to part exchange (or a cash equivalent of the value of the vehicle) will be returned to them. The cash equivalent will only be provided where the part-exchanged vehicle has been sold by the retailer or is otherwise unavailable to be returned to the customer Only one part exchange allowance may be applied to each order of a New Vehicle. Unless otherwise stated above, this offer is not available in conjunction with any other offer. Participating Retailers only. Vauxhall Motors Limited reserves the right to change, amend or withdraw this offer at any point in time. This offer is provided by Vauxhall Motors Limited, Chalton House UK1-101-135, Luton Road, Chalton, Luton, Bedfordshire, LU4 9TT.