Vauxhall Astra VXR EXTREME fully revealed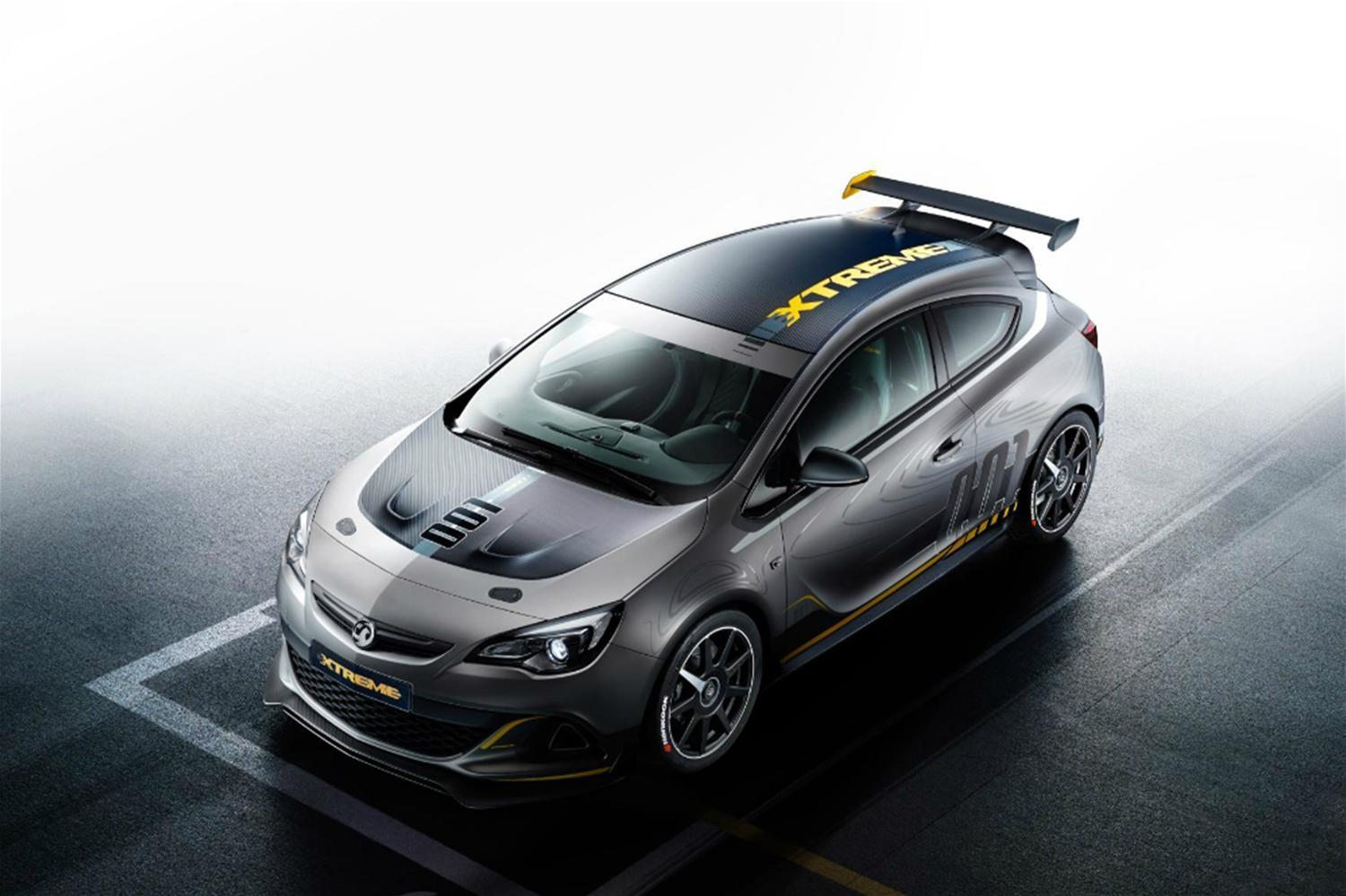 Members of the public will get their first look at the VXR EXTREME in the metal next week at the 2014 Geneva Motor Show.
First confirmed last month via a teaser image, the Astra VXR EXTREME strongly prioritises delivering a fast and thrilling driving experience, at the expense of practicality. It is derived from the Astra Cup race car which competed in the Nuburgring Endurance Championship. While the car is road-legal the VXR EXTREME should feel most at home on a race track.
Under the bonnet the car has a 2.0-litre turbocharged petrol engine which produces about 20bhp more than the standard Astra VXR.
The EXTREME model is also 100kg lighter than the standard Astra VXR. This weight loss is achieved with the use of high quality, carbon fibre components for the body and by stripping out virtually any onboard luxury kit.
Carbon fibre is used for the new rear-wing, the diffuser, front spoiler, bonnet, suspension cross-bracing, engine cover, wheels, rear wheelhouse ventilation and roof. These new parts make the VXR Extreme lighter, faster, better handling and it will benefit stopping distance as well.
Special sports brakes are also fitted to the Astra VXR EXTERME, along with high-performance 19-inch tyres.The interior of the Astra VXR EXTREME is very basic - the back seats have been taken out and a safety roll bar put in their place. Also included are Recaro sport bucket seats, plus six-point safety belts and a carbon-fibre-reinforced, suede-covered steering wheel with fine yellow decorative stitching.
More details on the Astra VXR EXTREME including price and release date could be confirmed during next week's Geneva Motor Show.
The standard Vauxhall Astra VXR is still available in showrooms, with pricing starting at £27,260. Even without the modifications introduced by the new EXTREME model, the VXR is still much more aggressive-looking in terms of styling compared to a standard Astra.
The Vauxhall Astra VXR can reach speeds of up to 155mph where legal. At the same time though, thanks to the use of Vauxhall's ground-breaking green car technology, running costs are also affordable.
The car officially returns an impressive 34.9mpg and just 189g/km of CO2 emissions. These are highly respectable figures for a large and powerful hot hatch.