Vauxhall ADAM 2014 review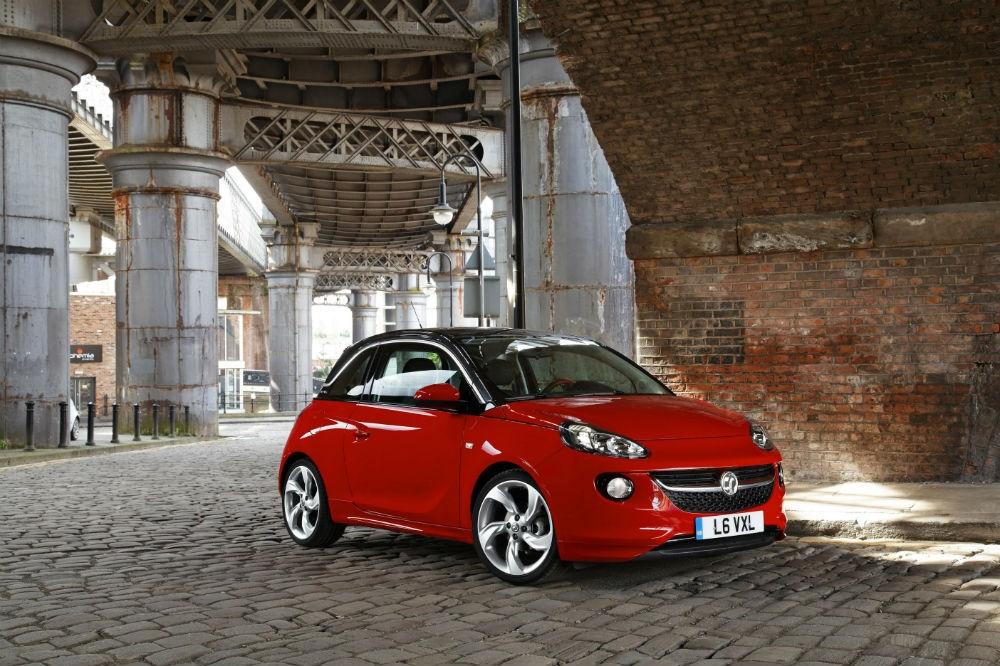 With small cars getting quirkier and quirkier, Vauxhall needed a new release that would whet the appetite of those looking for a car they could personalise and make their own. Behold, the Vauxhall ADAM.
Aimed at being a bespoke car for the city and urban environments, the ADAM is perfect for those who want their personality to shine through on the road. To put it in perspective, the Vauxhall ADAM actually has one million different style combinations.
Exterior
The exterior of the ADAM is quite hard to describe, as it is neither a city car nor a supermini. It features a plumped-up bonnet design – that has gone on to inspire the new Corsa model – prominent contours on its body and a distinctive two tone roof.
As the ADAM is all about being as unique as possible, there are various body colours and themes to choose from. So, you can go for a black roof with a red body, or even a lime green body with a white roof. There are also body decals available for a little extra flair.
Interior
Inside, the same fun theme continues with the ADAM as you can specify a range of different highlights and colour schemes. For example, you can have interchangeable dashboard inserts so that it matches/contrasts with your paint job. There are also a series of cool seat designs to choose from.
The three available trim grades are JAM, GLAM and SLAM. Each one offers a different type of vibe.
Even though the JAM model is entry level it comes with loads of kit. Standard kit includes Bluetooth, cruise control, digital radio and a leather steering wheel. For just £275, Vauxhall will install the Intellilink system, which allows full integration of smartphone devices.
GLAM models are aimed at those who want a little glamour – naturally. GLAM adds 16-inch 'Vintage' alloy wheels, LED daytime running lights, chrome-effect door sill covers and door handles and a glass roof panel with a sliding cover.
For those who want a sporty vibe, there is SLAM. This includes the likes of a sports suspension, dark tinted rear windows, 17-inch 'Hurricane' alloy wheels, Cloth/Morrocana seats and electronic climate control.
Although style is at the forefront of the ADAM, there is still plenty of space to play around with, including a 175 litre boot and plenty of head and leg room for passengers.
On the road
Headlining the Vauxhall ADAM's engine range is a 1.2-litre petrol unit producing 69bhp and completing the benchmark zero to 60mph spring in just 14.9 seconds. Although a good performer, the 1.2-litre petrol emits just 124g/km of CO2.
There is, however, a punchier 1.4-litre petrol available for those that want a bit more oomph behind the wheel.
Verdict
The Vauxhall ADAM is great for getting you from A to B. But aside to its practicality as a motor, it is arguably the most stylish small car ever – with a seemingly endless list of optional equipment and an exterior vibe that can even stand out amongst much bigger cars.
Prices for the Vauxhall ADAM start from just £11,455.