The Vauxhall pick-up that's faster than a supercar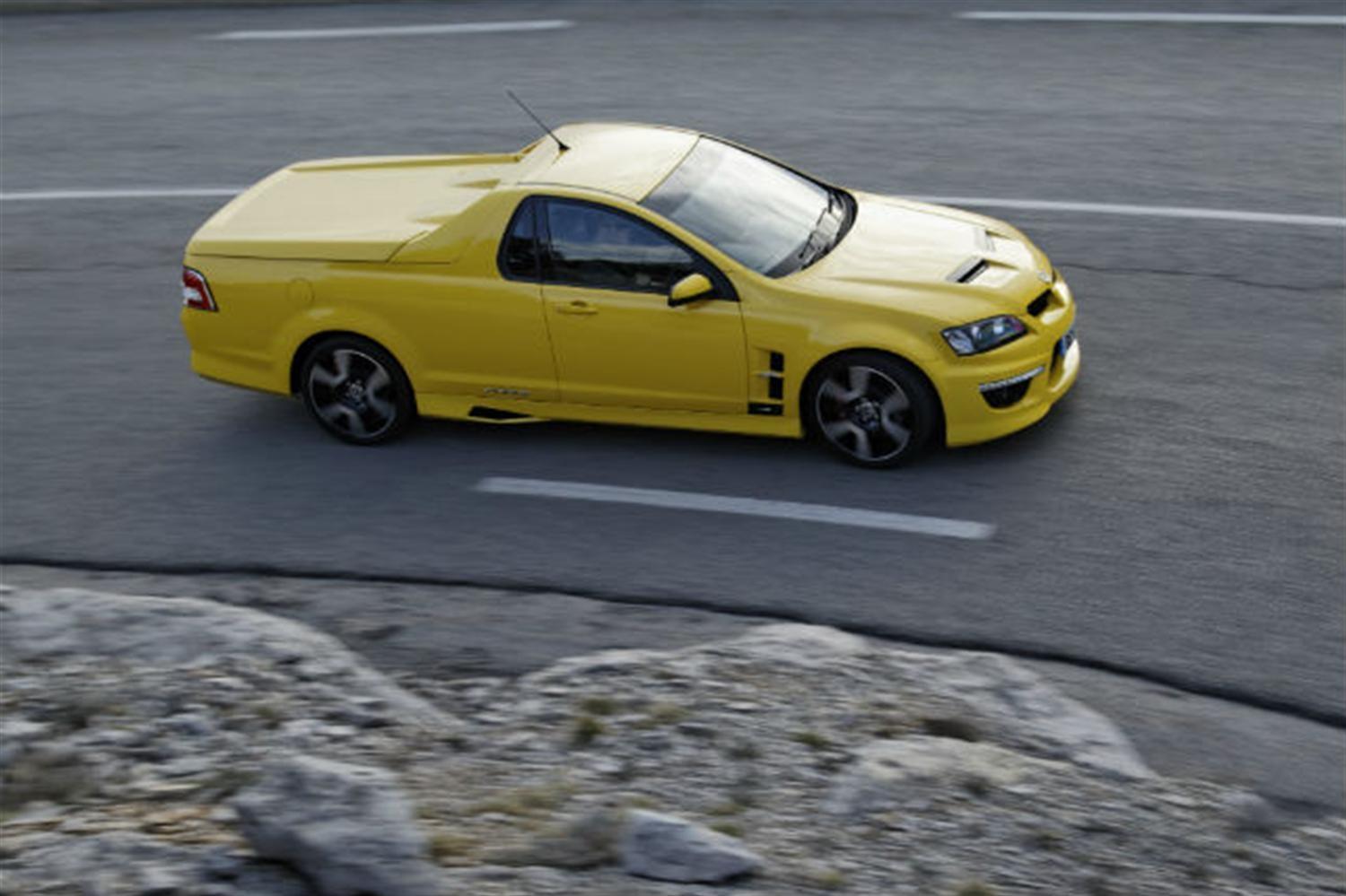 The monstrous Vauxhall VXR Maloo pick-up truck is no normal load-lugger, instead Vauxhall has given it the VXR performance treatment usually reserved for the likes of the new Vauxhall Astra VXR and Vauxhall Corsa VXR Nurburgring launched this year.
This means a new 6.2-litre V8 431PS engine has been installed in the truck resulting in a 0-62mph time of just 4.9 seconds.
Decked out in eye-catching yellow body work and featuring gaping vents on the bonnet, the performance pick-up took to the track in the recent Super Car Class at the Cholmondley Pageant of Power.
It clocked a time of 72.82 seconds around the 1.2-mile course, beating the likes of the Chevrolet Corvette and Lexus LFA despite the extra weight it carries.
Simon Hucknall, Vauxhall's PR manager, said: "The Maloo raised a few eyebrows, its best time within a second of the Mercedes SLS-AMG."
The Vauxhall VXR Maloo will go on sale in the UK at Perrys Vauxhall dealerships from a little over £51,000 and alongside the extra power, the car also gets executive levels of equipment including full leather interior, Bluetooth, launch control and g-force displays.
The two-seat VXR Maloo is not expected to be a big seller in the UK, but it will be one of the rarer 'supercars' available to buy.
It will join the popular VXR range that includes hot hatch variations of the best-selling Vauxhall Corsa supermini and Vauxhall Astra GTC coupe.
At the other end of the scale, the Pageant of Power also saw a demonstration of the European Car of the Year-winning Vauxhall Ampera, an extended-range electric vehicle offering upwards of 230mpg thanks to a frugal electric-petrol powertrain.