Spot checks: An MOT test survival guide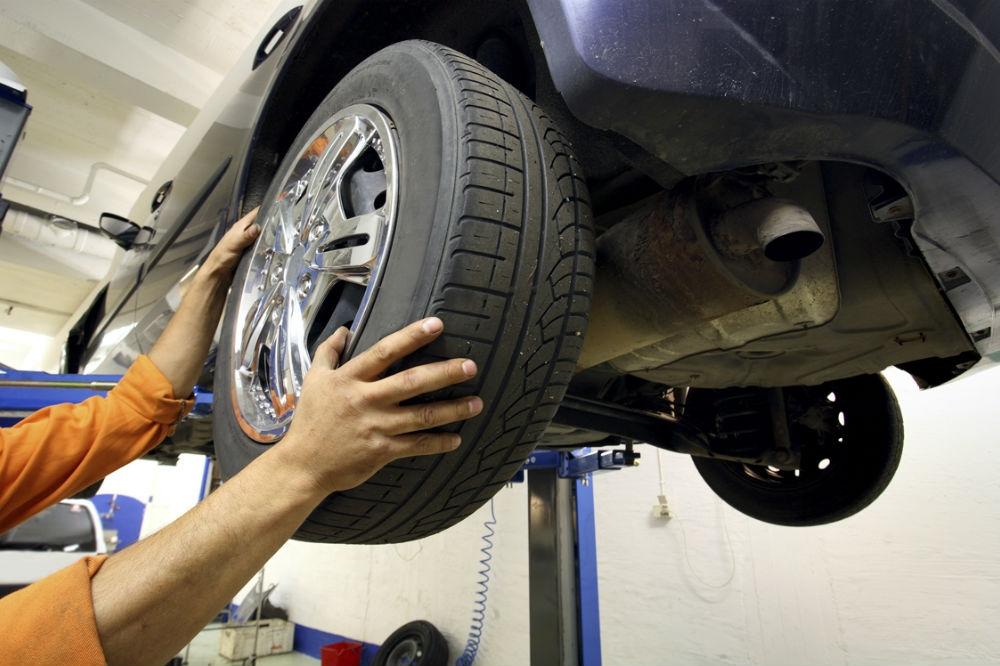 It might be hard for some to believe, but a recent study showed that as many as one in ten drivers in the UK think that the MOT test is an optional extra.
In actual fact, the MOT is an annual requirement for all drivers with cars that are more than three years old, and has been designed specifically to ensure that everybody's car is safe and roadworthy.
First introduced in 1960, the MOT was originally a basic test of brakes, lights and steering on all vehicles that were ten years or older, and became known as the "ten year test".
However, the amount of dangerous vehicles on the roads led more and more drivers to fail the ten year test, leading the government to shift the testable age from ten years to only three, with a mandatory repeat test every year thereafter.
Along with the frequency of tests, more and more criteria has been added to the list of checks since then, meaning that there's now more than ever to keep an eye out for in order to make sure your car gets through.
So whether you've yet to book your new car in for an MOT, or it's just that time of year again, we've put together a quick survival guide to what it is, what it'll cost and what you can do to pass!
What is an MOT?
Simply put, the MOT is an exam which all vehicles must pass annually in order to be legally allowed on British roads.
Essentially, the MOT is a bit like a doctor's check-up for your car to ensure that it's all in good working condition and doesn't pose a health or safety risk either to you, or to other road users.
It's not the same as a service, however. If your car has passed the MOT, you might think that it's safe and reliable for another year, but the MOT is in fact just the most basic safety test.
Although the MOT is a legal requirement, you should also get your car serviced regularly and carry out basic maintenance checks on a weekly basis to make sure that your motor is in tip-top condition.
When does my car need an MOT?
Every car needs its first MOT three years after its registration date. That means that if you bought a car, say, on March 9th of this year, your first MOT would be due by March 9th 2018.
It's worth bearing in mind that you won't be sent a reminder in the same way that you're reminded to pay your tax; it's down to each driver to ensure that they keep track of their car's MOT.
After the first MOT, your car will then need an additional test annually, and you can book your car in for an MOT up to 28 days before the test's due date.
Where can I get the MOT test done?
It's important to note that not every garage in the UK is properly registered to perform MOT tests, which means that only approved garages can perform the official test.
Thanks to a new online database, approved service centres have to update the vehicle's MOT information online as well as issuing an MOT certificate, and the centre must be equipped to support this.
As well as that, approved garages will also have waiting areas and viewing windows so you can relax and see the work being carried out.
Currently, there are around 21,000 garages licensed to issue MOT certificates in Britain, and Perrys offers a range of MOT and service centres around the UK.
To see the full list of service centres, you can check out our handy website. If you're not sure where exactly is nearby, you can simply enter your postcard to see the closest Perrys centre to you!
How much does it cost?
By law, garages are only allowed to charge motorists a fixed maximum cost for the MOT, which is currently priced at £54.85 for cars and £29.65 for motorbikes.
If your car needs a bit of work done in order to pass the test, this is charged as an extra fee on top, which you'll be able to discuss in advance with your service dealer.
Perrys currently offers the MOT test from only £39 for all makes and models, with a complementary health check thrown in for free. You can also book a service and an MOT together, with prices starting from just £128.
Booking the test with Perrys literally couldn't be easier, as you can either book it online or simply call us on01282919550 to have a chat with one of our experts. We carry out any repairs on the same day, and also offer a free re-test for up to 10 working days after the MOT, just in case.
What do I need to bring with me?
Once you have your vehicle booked in for the MOT, you'll need to bring along your Vehicle Registration Document – also referred to as the V5 document – plus a means of paying the fee.
You might also find it handy to bring along a book, Kindle or iPod if you plan on waiting with your car, just in case you get a little bored!
What sort of things do they test for?
In total, the MOT test will take around 45 minutes, during which the garage's mechanics will perform various tests on the car and its components.
The garage will check the brakes, steering and suspension, plus the battery, airbags and speedometer. Any damage to the bodywork will also be assessed, along with the tyres, lights, mirrors and doors, plus the seatbelts, licence plates, windscreen and wipers.
Be wary that even small things can cause your car to fail, like a broken door handle, ineffective washer fluid or a wrongly-angled headlight.
If you're a fan of modifying cars, common mods that can cause a failure include unacceptable licence plates, certain exhausts and larger wheel sizes.
The mechanics may also attach advisory notices even if your car has passed, which are problems that haven't caused your car to fail but which still need to get sorted out as soon as possible.
Despite being 'advisory', they shouldn't be ignored as they can include any number of things, from worn tyres to holes in the exhaust or fluid leaks.
Is there anything I can do to prepare my car?
Simple checks can go a long way to helping your car get through its test, like making sure that all your lights are working, your tyres aren't worn and your licence plate is clean and visible.
As well as that, common courtesy can go a long way in helping your car pass its MOT. It's not unheard of for mechanics to fail even new cars that are extremely dirty or cluttered so much that it makes them a hassle to work on.
Making sure that your car is clean and clearing out any rubbish or unnecessary items inside the car and the boot can be a big help, along with other easy things like checking the oil level.
For bigger problems that need addressed, it's best to get in contact with your local service centre to get your car repaired.
What happens if my car fails the test?
Unfortunately, the rate of failure for the MOT is actually pretty high; on average, around a fifth of cars that are booked in for an MOT test end up failing it.
Don't worry if your car doesn't make it through the first time, though, as it's probably happened to most of us at once stage or another.
You'll be issued with a list of what's wrong with the car and why it didn't pass the test, which needs to be addressed immediately before it can pass the MOT again and be declared roadworthy.
Luckily, if you get your car repaired at the same place you took your first test within 10 days, your retest will be absolutely free, which will at least take some of the financial stress off. However, if you bring it back after 10 days or it fails the second time round, you'll be charged full price.
Can I appeal it?
If your vehicle fails its MOT and you think it was an unfair decision, you can actually appeal it by picking up a VT17 form from your MOT testing centre.
In order to appeal, you have to send the form with a full test fee included to the Driver and Vehicle Services Agency (DVSA) office nearest to your testing centre within two weeks of the MOT test.
A successful appeal will mean that the fee, or at least part of it, will be returned to you, but it's important to remember not to fix your vehicle in the meantime, as it may affect the appeal's outcome.
For more information on servicing, MOT or anything else, why not check out the Perrys website or get in touch with your local dealership today?