Preparing your Car for Part Exchange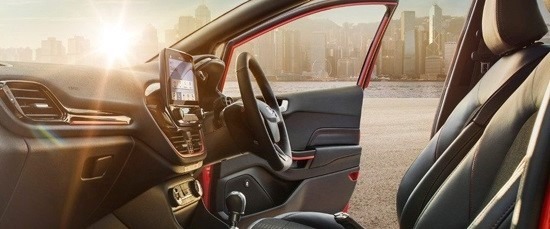 When you are considering purchasing a new car, whether brand new or just new to you, one of your first thought processes maybe 'how much can I get for my current car'. You may be relying on the funds from your current vehicle to be able to afford your new car.
If you have a car, or even a van, to part exchange, there are a few factors that can affect the price you are offered, including condition, age, and mileage. Another factor may be the specification of your car, as some models are rarer or more sought after than others.
There are certain things you can do to prepare your vehicle for part exchange and receive the maximum amount for your vehicle.
What is part exchange?
Simply put, you can use the value of an existing vehicle to offset against the purchase of a new car or van. It is likely that your part exchange value will be deducted from the final purchase price of your new vehicle.
In some instances, if you are taking on a new finance agreement, for example, you may be transferred the cash value of your current vehicle instead.
Part exchanging your current vehicle when you purchase a new one takes away the hassle of trying to negotiate a sale with the general public. You would also be responsible for the tax and MOT (unless you declare it as SORN) for your current vehicle so you may end up paying costs against two vehicles for a period of time if you decide not to part exchange.
Car Servicing
Having an up-to-date service book will hold you in good stead when the time comes to part exchange your vehicle.
Regular car servicing has a multitude of benefits as it helps identify potential problems that could materialise into serious and costly issues if ignored.
Looking at it from this perspective, an up-to-date service book provides the new owners with complete peace of mind that the car has been taken care of and the internal components are in good condition. A dealership will find it easier to sell a car with an up-to-date service book, so you will likely receive more money for your car than one without.
A car service can save you money in the long run, particularly on costly repairs. A service at Perrys may be less than you think but may give you the chance to recoup this in your part exchange price.
Valet
It is also advised that you take your car to a valet before you bring your car for a valuation. A shiny, clean vehicle will be more appealing to the dealership and allow them to see the true condition of the car. If the car is caked in mud, this could be hiding the state of the bodywork which could be scratched or dented, so you are likely to be offered less for your vehicle.
A car in this condition may also give off the idea that it hasn't been looked after as well as it could have been and again, you will be offered less for your exchange.
Car valuation
If you are not yet decided whether it's the right time for an upgrade or wondering if you can justify a new car, you may want to know how much your current car is worth initially.
Use our handy car valuation tool to get a rough idea of how much your car is worth before you visit one of our dealerships. This will be based on a number of factors that help us get an idea of the condition of your vehicle, without actually seeing it in person. Once you have completed all of the necessary requirements, you will be presented with a valuation so you can decide how to proceed.
If you are looking to purchase a new or quality used car and have a vehicle to part exchange, speak to your local Perrys dealership who would be happy to provide you with a valuation.
Written by Perrys | 4 min read
09 Feb 2021
You may also like...
If you have a large family, enjoy going on outdoor adventures or often travel as…
Written by Perrys | 7 min read
22 Oct 2021
Read more >
Mustang Mach-E Deep Dive Ford first launched the Mustang onto the market back in…
Written by Perrys | 7 min read
22 Jun 2021
Read more >
Staycation, it's a word we're hearing a lot of at the minute which…
Written by Perrys | 7 min read
07 May 2021
Read more >