Peugeot Partner turns electric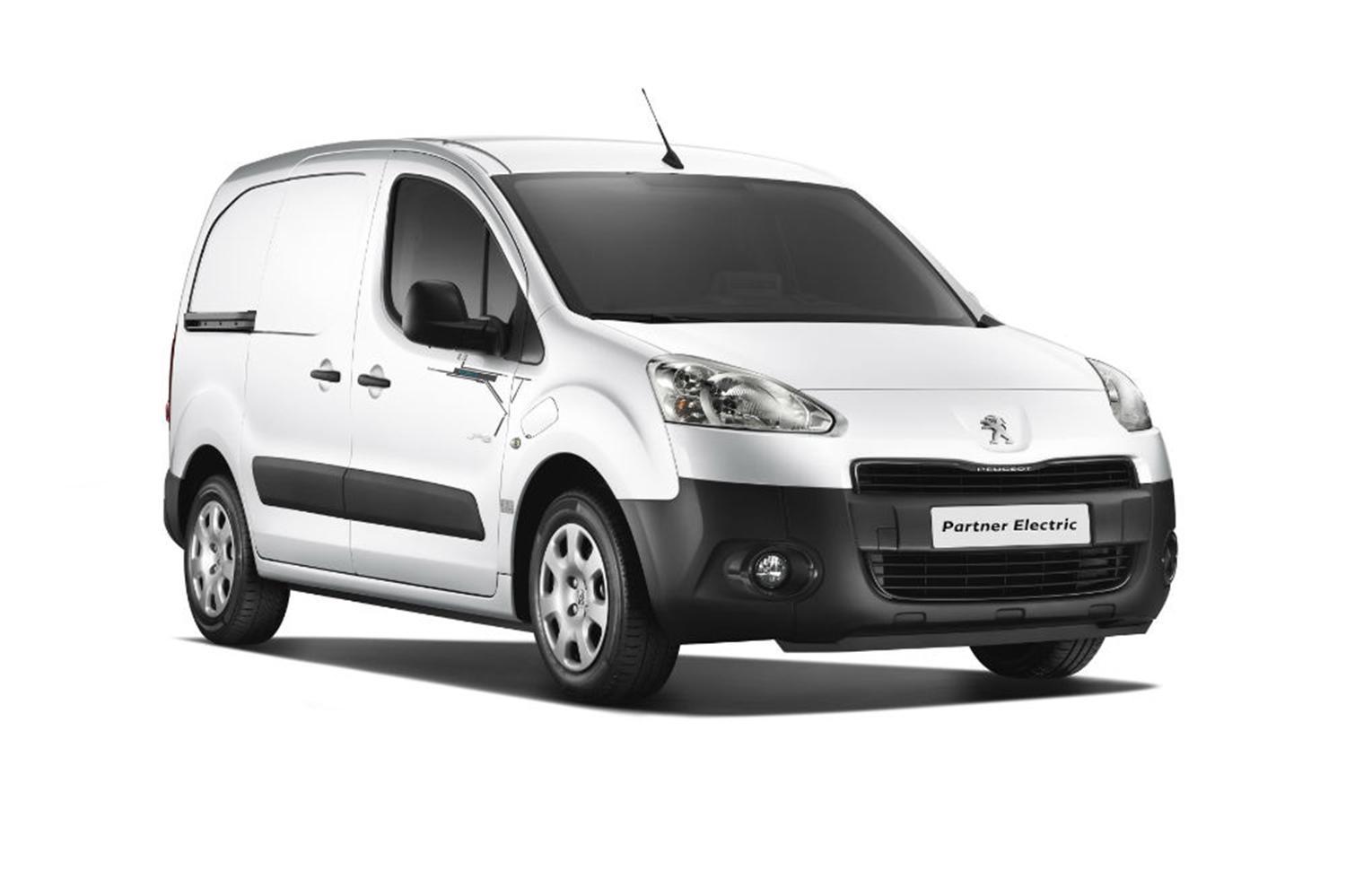 Currently the Peugeot Partner is the best selling small van in the UK and now it is becoming the latest in a recent line of van models to turn to electric motor powertrains.
The Peugeot Partner shares many of the underpinnings of the Citroen Berlingo van, which also had an all-electric specification revealed at this year's CV show.
Like this new Berlingo model the Peugeot Partner Electric uses a 49kW electric motor powered by a 22.5kWh lithium ion battery pack. This delivers the equivalent of 65bhp to the Partner Electric van, which also has a projected travel range of up to 106 miles plus a top speed of 68mph.
The zero emission Partner Electric still offers plenty of practicality for commercial vehicle operators, as the electric motor has been especially designed in the small van to prevent comprising load space.
Inside the Berlingo Electric offers 1.8 metres of load length, extendable to 3.0 metres, and a maximum payload weighing up to 636kg.
Safety features including as standard on the Partner Electric includes anti-lock brakes and a Hill Start Assist couple to the Electronic Stability Programme.
Unlike many competitors, the Partner Electric is presented as an 'all-inclusive' proposal which includes the vehicle, the battery, a 3-year/60,000 mile vehicle manufacturer warranty and a 5-year/40,000 mile drive-train and battery manufacturer warranty.
The Peugeot Partner Electric will launch to the UK on 23 May 2013, priced from £16,750.50 when including the Government's Plug-In Van Grant.
Non-electric versions of the Peugeot Partner can be purchased now at Perrys Peugeot Dealerships, which are based in Aylesbury, Blackburn, Bolton, Milton Keynes, Nelson and Portsmouth.