Perrys Preston staff complete epic charity bike ride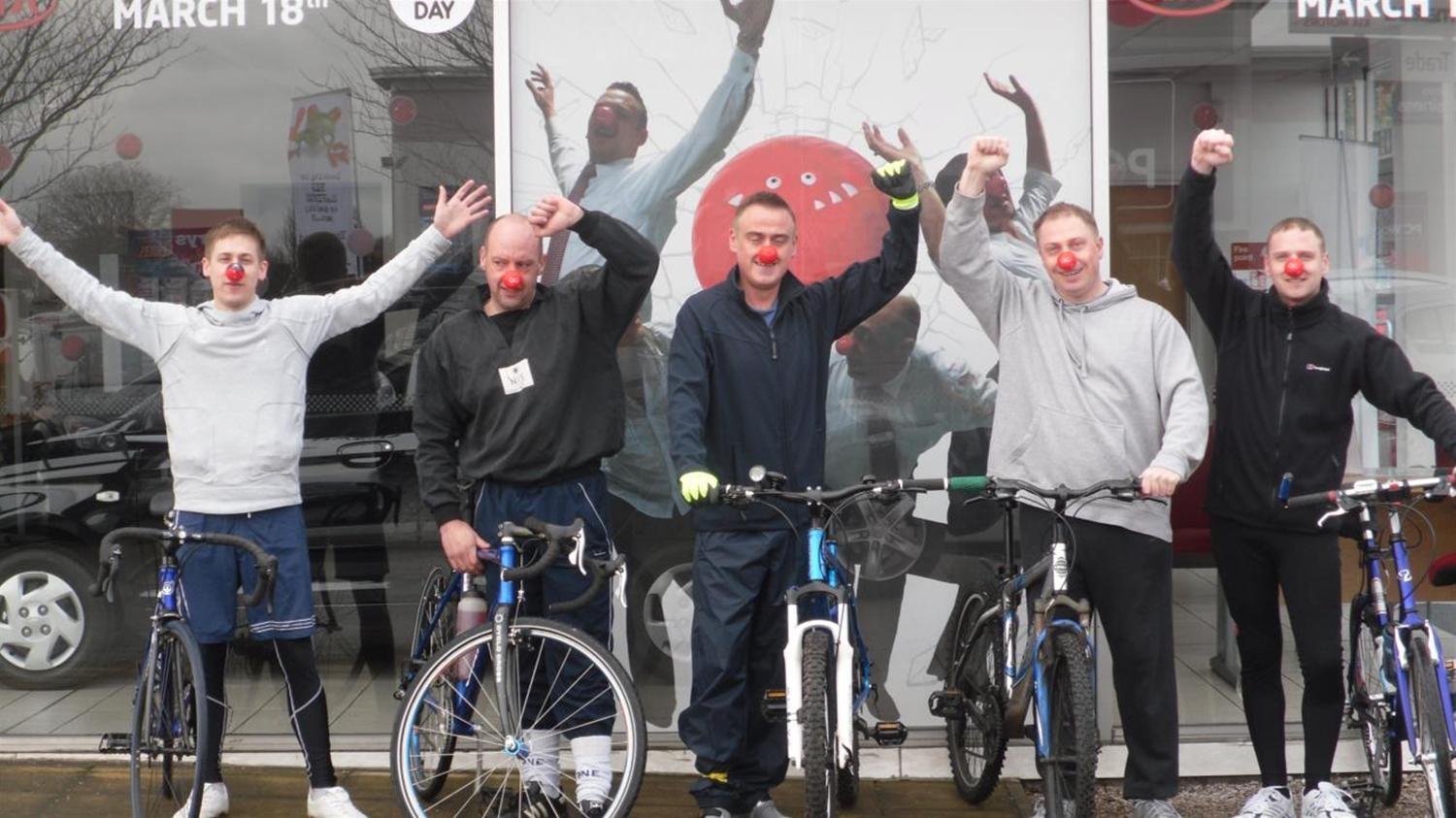 A team of Perrys Motors employees has battled rain, cold and typical Lancashire hills to complete a Comic Relief Bike Ride and raise £350 for the charity.
Craig Proctor, Carl Molloy, Peter Ogden, Mark Miller and Phil Waring of Perrys Preston successfully cycled between Perrys Burnley and Perrys Preston to raise the money for Comic Relief as part of the dealership's ongoing efforts to support Red Nose Day.
The team set off from Burnley at 10am in the rain around the picturesque villages and towns of Lancashire. The going wasn't easy, with several hills providing the cyclists with a challenge, but participants told us the 'stunning views' were enough to provide inspiration to keep going.
On a route taking in Accrington and Blackburn, the cyclists finally hit the home stretch of the A59 to Preston and a final hill to navigate at Brockholes Brow.
The team's times ranged from one hour 45 minutes to two hours 20 minutes on the day to bring the dealership's total amount raised for Comic Relief to £900.
Perrys would like to thank supporting companies Group One Cleaning and Dr Scruffs for their support, as well as the cyclists themselves for their tremendous efforts in raising money for such a good cause.
Below is a picture of the successful team at the Perrys dealership in Preston