Perrys Peugeot Dealership wins prestigious performance award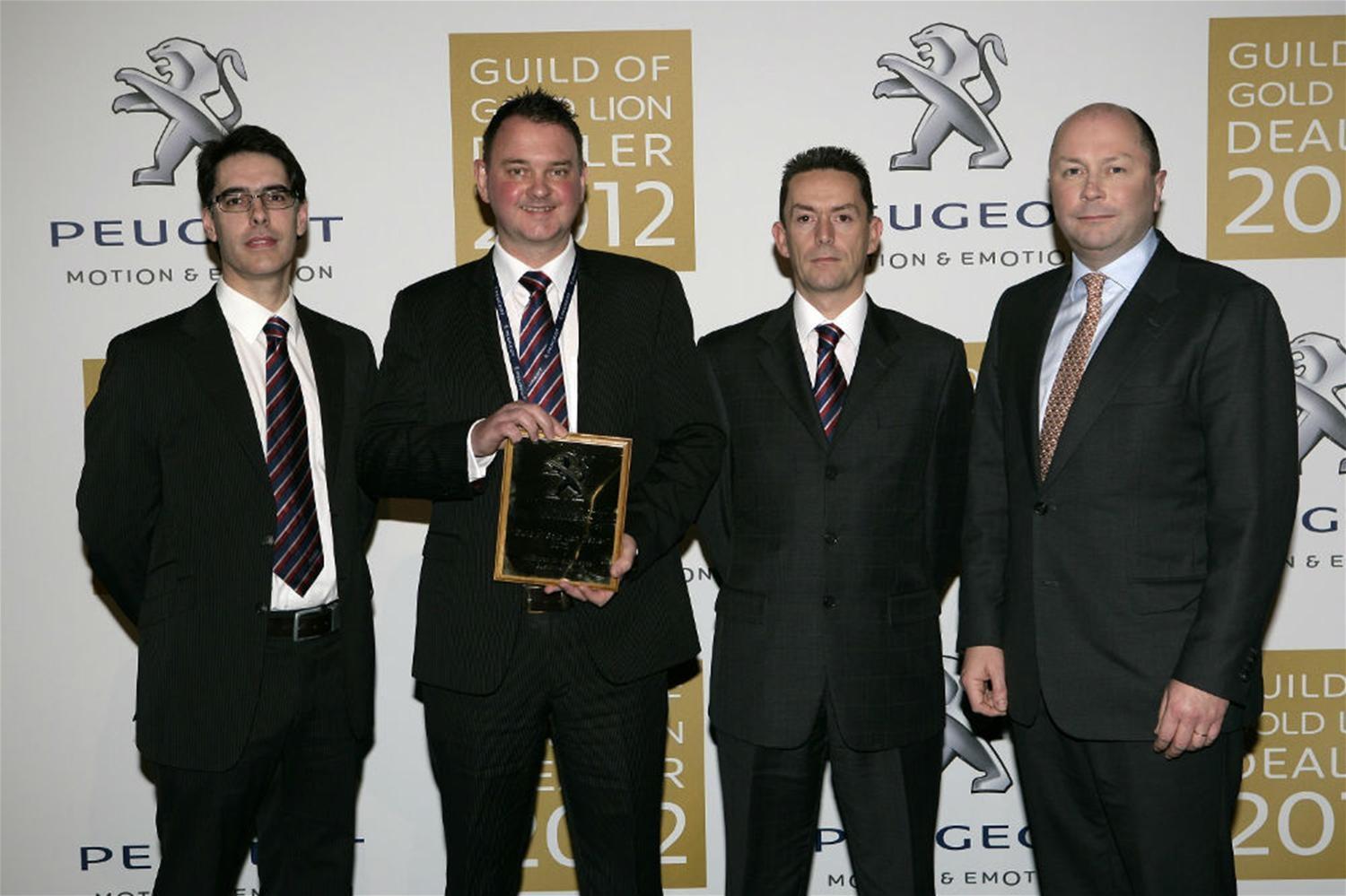 The popular French manufacturer Peugeot handed the Perrys Dealership the award, which recognises showrooms for excellent customer service and sales performance, outstanding customer feedback, the current showroom specification and product availability.
The Guild of Gold Lion award was handed to the top 35 Peugeot Dealerships in the UK, as part of a ceremony at the National Peugeot Dealer Conference attended by members of over 240 dealers spread nationwide.
The year 2012 saw the arrival of exciting new products from Peugeot for the UK market and showrooms nationwide including Perrys. Last year marked the arrival of the Peugeot 208, winner of the 2012 Auto Express New Car Award, and the Peugeot 3008 Hybrid4 also went on sale representing the world's first diesel hybrid car.
Peugeot has also specially chosen the Perrys of Nelson Dealership to help launch the newly styled version of the Peugeot RCZ sport coupe, the first of several new model arrivals due in 2013. Other Peugeot models set to arrive to select Perrys Dealerships later this year will include the 208 GTi hot hatch and the 2008 Crossover model.
Commenting on the prestigious award won by Perrys of Nelson, the Managing Director at Peugeot Motor Company PLC, Tim Zimmerman, said: "Perrys of Nelson should be truly proud of its success. It has consistently performed to a high standard and delivered exemplary levels of customer satisfaction and business excellence I'd like to congratulate the whole team on its outstanding achievements".
The manager at Perrys of Nelson, David Hallam, commented: "To be recognised with a Guild of Gold Lion Award proves we are doing something right as a dealership".
"At Perrys of Nelson we are so committed to customer care and we'll be doing our very best to ensure that we score even higher next year!"
For more information on new or used Peugeot models or other services, you can contact the Perrys Nelson Dealership now. Other Perrys Peugeot Dealerships can be found in Aylesbury, Blackburn, Bolton, Milton Keynes and Portsmouth.