Perrys Nissan sponsoring school football club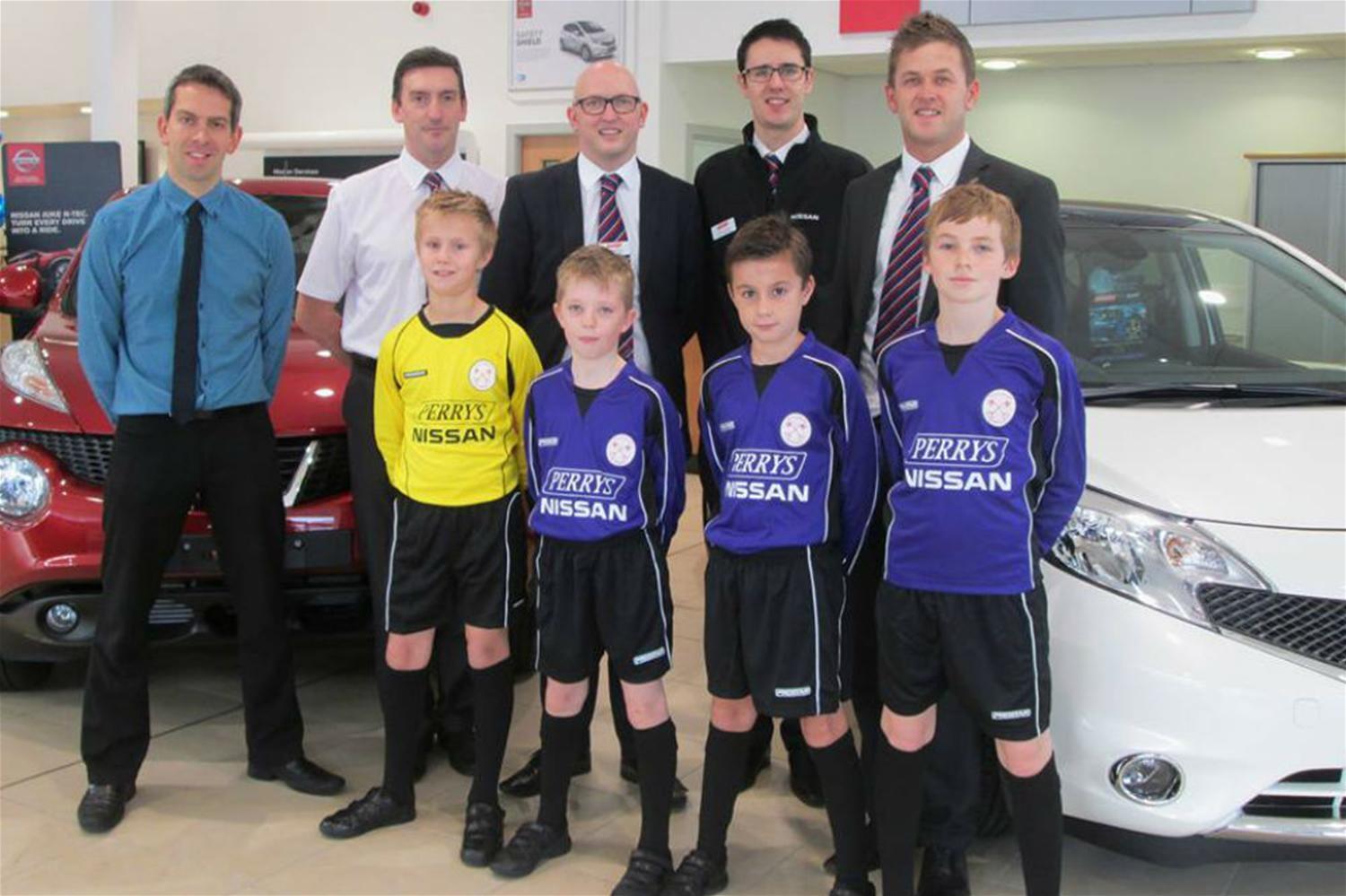 Perrys Nissan in Blackburn is pleased to announce it has begun sponsoring a nearby school football club.
The dealership is now the official sponsor for Salesbury School Football Club. The team, which is based in Salesbury, Lancashire, are currently top of their local football league.
Thanks to Perrys sponsorship the club has now made further strides by purchasing a new kit, which will adorn the Perrys Nissan logo. The team's kit bags and footballs will also sport the Perrys Nissan logo as well.
The Perrys Nissan Sales Manager, Ian Campbell, commented: "We are extremely proud to be supporting Salesbury School Football Club and the local community. As a company that works hard locally, the sponsorship is a real honour for Perrys and will help the club progress further in their bid for sporting success!"
Campbell added: "Whatever sport, a team kit is essential for keeping moral high and enabling players to feel like a team. By sponsoring the school team, their shiny new kits can ensure players look and play their best! We wish them every success!"