Perrys Leasing launched online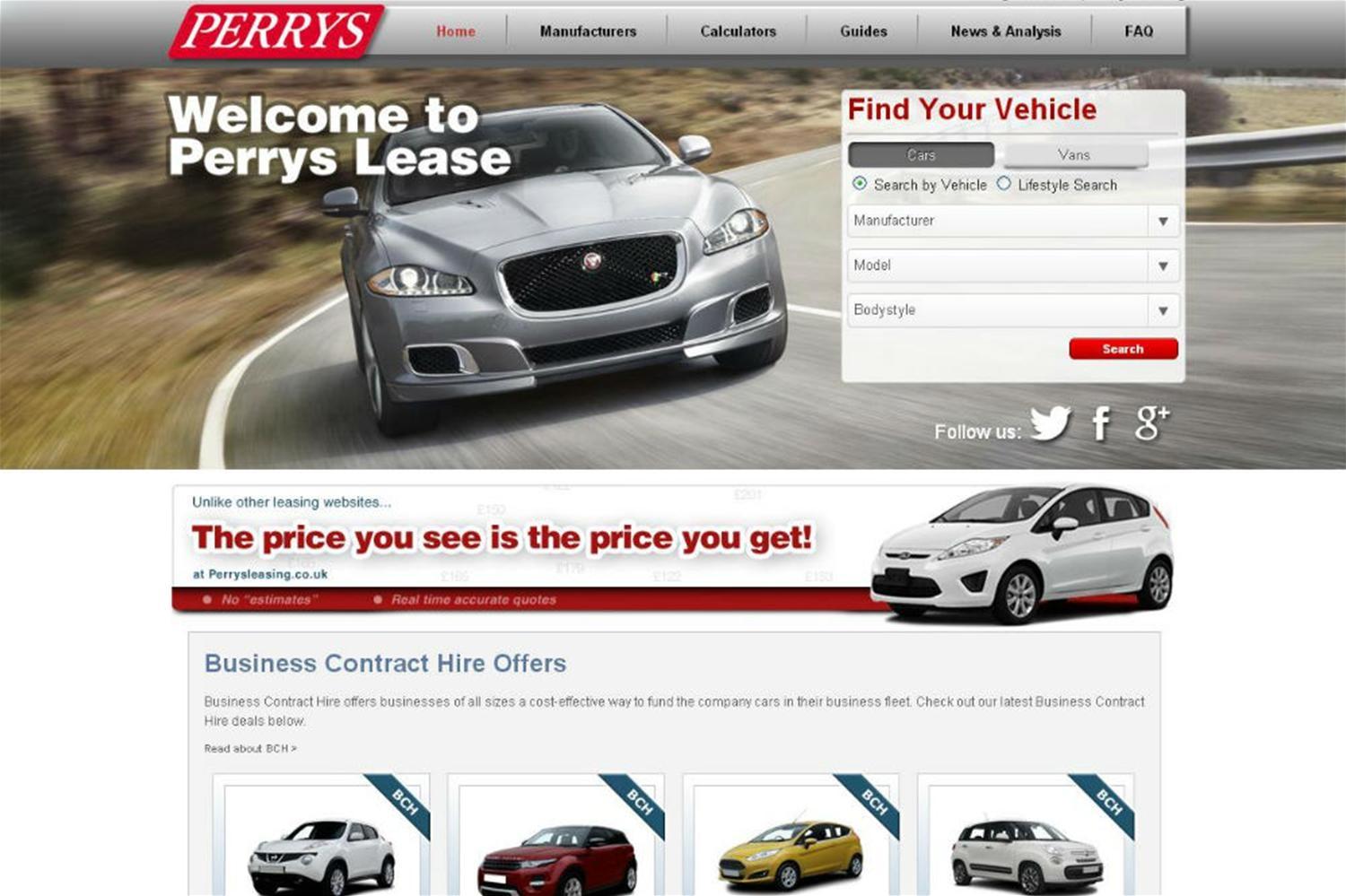 Perrys is starting the new year in style with the launch of a new leasing website.
PerrysLeasing.co.uk
has been set up to provide motorists with Business and Personal Contract Hire quotes, on new cars and vans offered from franchises held by Perrys dealerships.
When it comes to
financing your next car purchase
, the monthly leasing costs for a particular vehicle may initially appear greater compared to other financing methods. However, when considering the total cost of ownership across say a three-year period, the option
to lease a car
starts looking more attractive.
This is combined with the benefits of not having to worry about servicing and repair costs or worry about needing to sell the car at the end its contract.
A leasing deal is a highly attractive option for motorists, particularly if you're looking to have a new car every three years or so.
At Perrys Leasing you can get a leasing contract on new cars and vans from top manufacturer brands including Vauxhall, Ford, Peugeot, Jaguar and Land Rover.
When visiting the Perrys Leasing website users can specify either a personal leasing contract or a business leasing contract.
A personal leasing contract is aimed for individuals and always includes VAT in the pricing. Business leasing deals on the other hand are for business customers where VAT can typically be claimed back.The Perrys Leasing website has been designed so that it is user friendly even to those people unfamiliar with Contract Hire deals. It can establish for you whether a Business or Personal Contract Hire is a more appropriate option for funding your next vehicle.
When looking for any standard quote on Perrys Leasing you can enter your annual mileage, length of contract and add factory options in order to generate a live quote.
When you're happy with your choices you can then submit your quotation to Perrys Leasing. We will then contact customers to verify funding options. Throughout the site you can find contact details so that you can request help if needed.
If you know which exact vehicle you want a leasing contract for, the Vehicle Search feature on Perrys Leasing can take you straight to it. Alternatively, you can view various options based on lifestyle choice and certain requirements. The Perrys Leasing site can then list a selection of franchises and models that most closely fit the details that you provided.
Perrys Leasing also features a calculator section, which can provide useful guidance on various items such as Benefit in Kind and Road Fund Licence charges.