New VXR8 Tourer is Vauxhall's fastest estate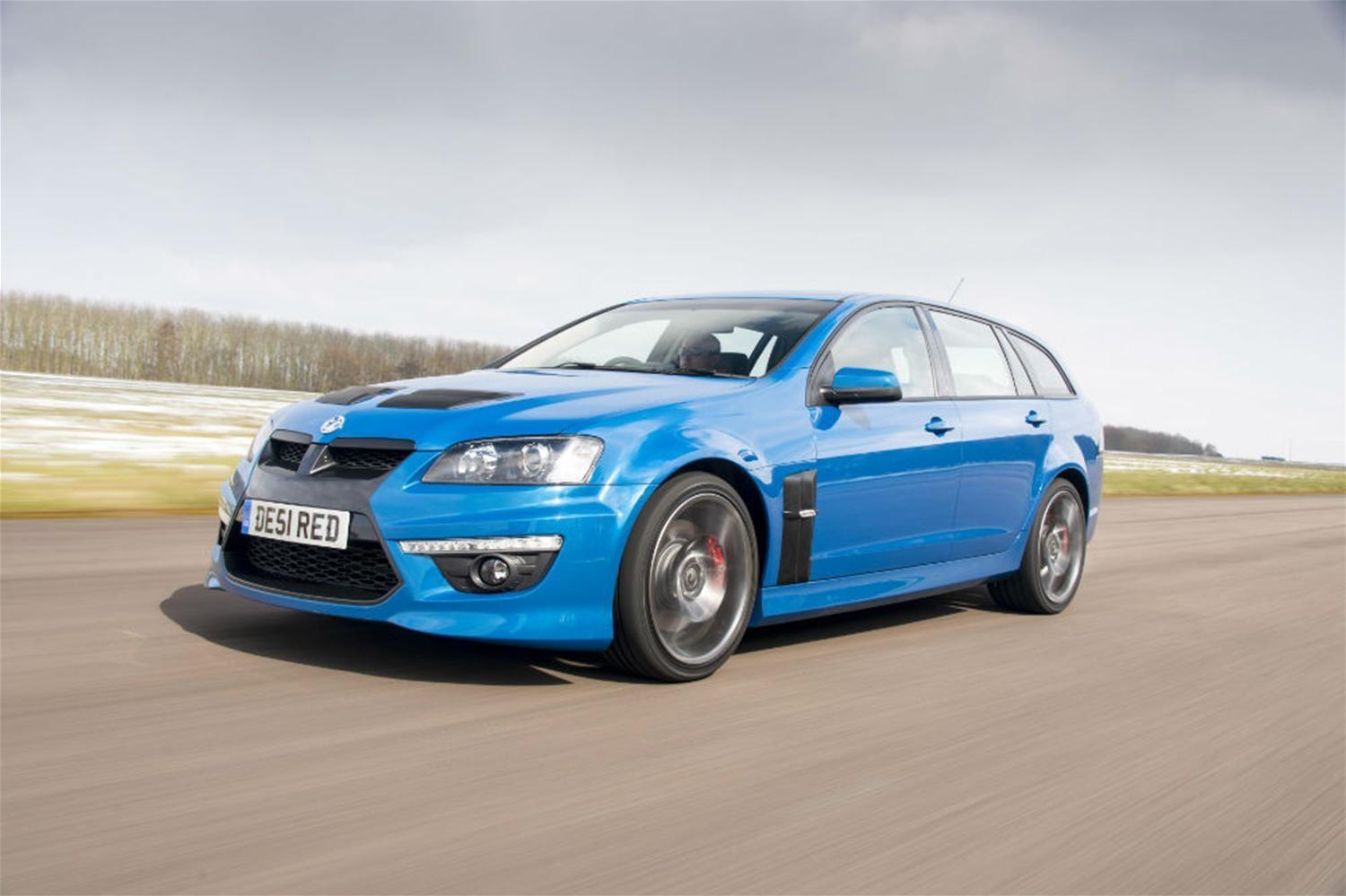 The 6.2-litre V8 petrol engined beast adds a more practical model to Vauxhall's VXR8 range, which includes the saloon and Maloo pick-up truck. The VXR8 Tourer has been labelled the UK's largest estate car by load volume and one of the world's most powerful wagons.
Vauxhall's new estate, which costs £49,500 on-the-road, shares its 425bhp powertrain with its VXR8 saloon and Maloo counterparts.
In terms of performance, Vauxhall's fastest ever estate is able to race down the 0-62mph in around 5 seconds and reach an electronically limited top speed of 155mph, thanks to its monstrous engine.
The beastly engine is paired with the latest MM10 six speed manual transmission, with an uprated LS7 clutch, or a six speed automatic gearbox. Both transmissions work through a mechanical limited slip differential.
Performance aspects aside, the VXR8 Tourer features an 895 litre cargo volume which increases to a whopping 2,000 litres when the rear seats are folded down. This ensures that the VXR8 Tourer is the UK's most capacious estate and perfect for those with larger families or for transporting equipment.
Occupants of the vehicle will also travel in outstanding comfort as full leather trim is standard and those located in the front of the vehicle are able to make use of the special HSV Performance Seats with eight way adjustability.
Standard equipment for the VXR8 Tourer also includes 20 inch Pentagon alloy wheels, two coat metallic paint, Aux-in/USB inputs, iPod support, Bluetooth with phonebook display and touch-screen dialling and a Bi-Modal exhaust, which is controlled via an EDI system.
The aforementioned EDI system, carried over from the VXR8, stands for 'Enhanced Driver Interface'. The EDI connects with the computer on-board the VXR8 Tourer to continually stream real-time vehicle dynamics and performance to the car's 5 inch monitor.
At the touch of a screen, drivers of the VXR8 Tourer can access an array of data, such as the vehicle's G-forces, power, torque and even lap times. Drivers are also able to download the data provided, such as track day performance, and analyse it using the supplied MOTEC i2 software.
Those interested in any Vauxhall vehicle, such as the standard Vauxhall VXR8, can visit a Perrys Vauxhall Dealership, located in areas such as Aylesbury, Bury, Dover and Rotherham.