New Ford Focus RS will produce 345bhp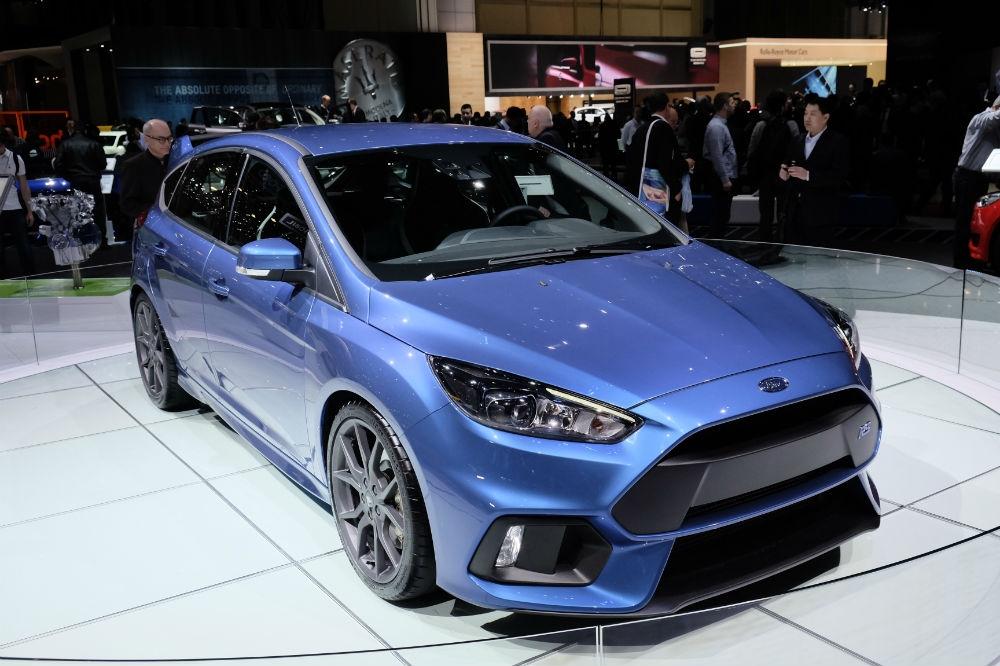 Ford has announced today that the new Ford Focus RS hyper hatchback will deliver a maximum power output of 345bhp in its standard form.
Previously, the marque had stated that it would produce in and around this figure, though it held off on official figures until it had finished testing and tweaking the newest member of the RS family.
Dave Pericak, global director for the new Ford Performance division, said: "We promised enthusiasts a serious driving machine and, with 345bhp under the hood, that is exactly what we will deliver.
'Serious driving machine'
"The stunning pace and innovative technology of the all-new Focus RS place it head-to-head with performance models from luxury and exotic marques, and it's ready for the challenge."
Ford's secret to the Focus RS's mammoth performance is an upgraded version of the same four-cylinder 2.3-litre petrol EcoBoost engine that features in the brand-new Ford Mustang muscle car.
Significantly upgraded, the engine in the Focus RS benefits from a new twin-scroll turbocharger with a large compressor than the Mustang, which forces more air into its engine cylinders.
Upgraded four-cylinder EcoBoost engine
Combined with a wide-bore exhaust, which sucks waste gases from the engine out of the back, the result is a power boost of a full 10 per cent compared with the Mustang's EcoBoost.
As well as that, Ford has also upgraded the materials used to make the engine cylinders in order to handle higher temperatures and pressures, along with a much larger radiator to keep it cool.
Mr Pericak added: "This very special 2.3-litre EcoBoost unit will inspire drivers as they feel the surge of the turbo, and reward them as they take it to the red line – all delivered with a visceral sound guaranteed to put a smile on your face."
Developed by Ford engineers, the new model is the third-generation Focus RS and also the 30th car in history to wear the legendary RS high-performance badge.
Due to make Goodwood debut today!
Featuring a wide range of exciting new technologies for the first time, including all-wheel drive and the new Dynamic Torque Vectoring system, the Focus RS is now better handling than ever.
It's also the first Ford RS model to come with selectable Drive Modes, which include an industry-first Drift Mode to allow controlled oversteer drifts, along with a Launch Control feature.
Due to arrive in the UK sometime next year, the new Ford Focus RS will make its official public debut at the Goodwood Festival of Speed today, driven by world-famous rallycross star Ken Block.