New Ford Focus introduces 'car door protector'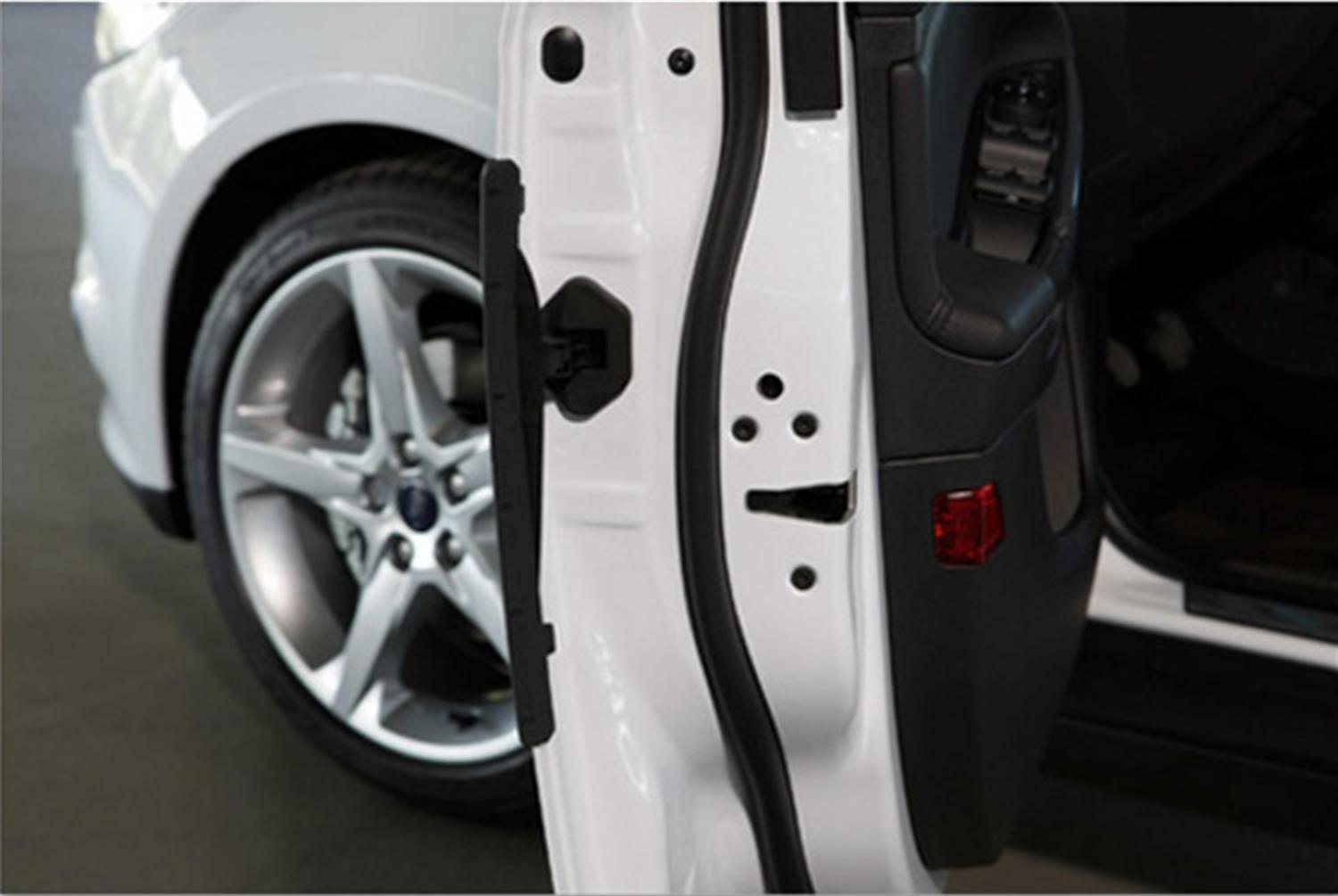 Ford has created a new 'door edge protector' to stop dents and scratches in what it calls Europe's narrow parking spaces.
The protector is a protective flap which automatically moves into position when the door is opened to act as a softer surface in case the door hits a nearby car.
It will not only protect other cars, but the door itself will be protected from scratches and damage to the paintwork.
Made from a rubber compound, the protector has been designed for thousands of uses and can be replaced easily if it does wear down.
"The Door Edge Protector will be one of those features that we think will make customers say 'Why didn't someone think of this sooner?'" said Matthias Tensing, product development system engineer. "It will be relief to parents with children in the backseat or anyone who needs to park in a tight spot."
Ford will fit the protector to all 2012 Ford Focus cars from January in the UK, it has confirmed, after research showed 72 per cent of European drivers had experienced dents or scratches to their car as a result of hitting another car or object with the door.
Ford says the protector will ultimately save drivers of the Ford Focus money because often scratches are too small to be covered by standard insurance policies but can still result in relatively expensive repair costs.
The technology has already impressed crash and safety research groups and insurers in the UK.
Matthew Avery, crash and safety research manager at Thatcham, the UK Motor Insurance Repair Research Centre, said: "Ford's new Door Edge Protector is an excellent innovation for preventing these annoying dents and scratches. Any system that can reduce the risk of damage to your own or someone else's vehicle is worthy of recognition."