Nearly 700 drivers nicked by stealth cameras in just two months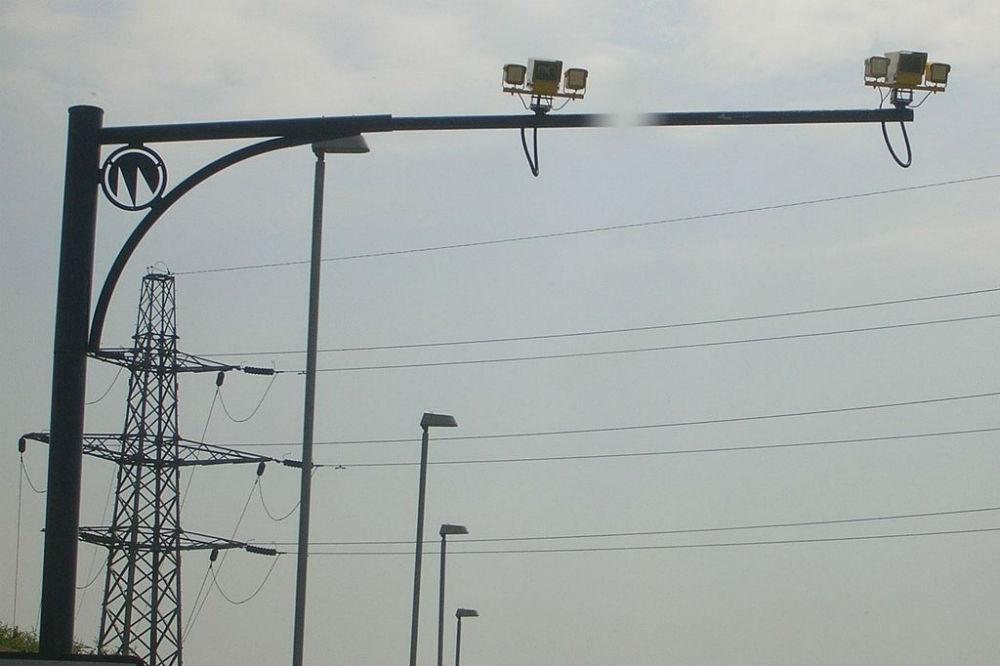 Nearly 700 motorists have been caught by a new breed of so-called stealth speed cameras in just two months, according to reports.
The new cameras have been rolled out to stretches of the busy M25 motorway in Kent and calibrated specifically to target any and all drivers breaking the 70mph speed limit.
Dubbed 'stealth cameras' thanks to their grey paintwork which leaves them harder to spot than traditional yellow speed traps, 668 motorists have been ensnared by them in just eight weeks.
First introduced last summer to stretches of the M4 and M5 motorways, the cameras are also due to be rolled out nationwide across the M1 and M3, plus on parts of the M60 and M6.
Conventional speed cameras can only scan one lane at a time, but the new stealth cameras have the ability to monitor four at once and will punish any driver caught exceeding a maximum of 79mph.
The cameras have been heavily criticised by drivers and motoring groups alike, with thousands of drivers facing fines of at least £100, raking in a huge profit for camera operators.
When the cameras were originally introduced last August, Avon and Somerset police reported that 549 drivers were caught on camera within a fortnight and issued with court summons or fines.
Maximum speeding fine has quadrupled
Last year, it was also announced that the maximum fines for speeding on the motorways would be increased from £2,500 to £10,000, with more than 115,549 motorists fined throughout the year.
Not only that, but in the two year period from 2012 to 2013, the government reported that it collected a total of £284 million from speeding fines, the equivalent of 5,541 new Jaguar F-TYPEs.
According to police data, the 70mph limit is the most commonly-broken speed limit in the UK, with more drivers caught by cameras enforcing the maximum limit than any others.
However, Hugh Bladon of the Alliance of British Drivers claims that the new cameras are not the best way to improve safety and that punishing drivers for going over 70mph was unnecessary.
He said: "The 70mph limit is not a speed that a lot of people bother to observe any more. It was originally brought in as an experiment and was made permanent without any real testing.
"The amount of traffic that exceeds the 70mph limit is enormous. Most people are driving at 80mph on motorways, and these are our safest roads in the country."
Temporary Chief Superintendent Ian Smith of Avon and Somerset police, however, argued that the value of speed cameras outweighs the negatives as they encourage drivers to slow down.
He said: "It makes total sense from a road safety point of view to enforce the speed limits on this managed section, whatever limits are in force at the time."
"Entire philosophy is wrong"
Regardless, Mr Bladon concluded: "We seem to want to punish drivers rather than help them. Our whole philosophy about speed cameras in this country is wrong.
"The idea of a camera should be that you want people to see it and slow down."
Are the cameras genuinely improving road safety, or is this just a government money-making scheme? Why not tell us your thoughts on Facebook or Twitter?