Living in a converted Ford Tourneo Custom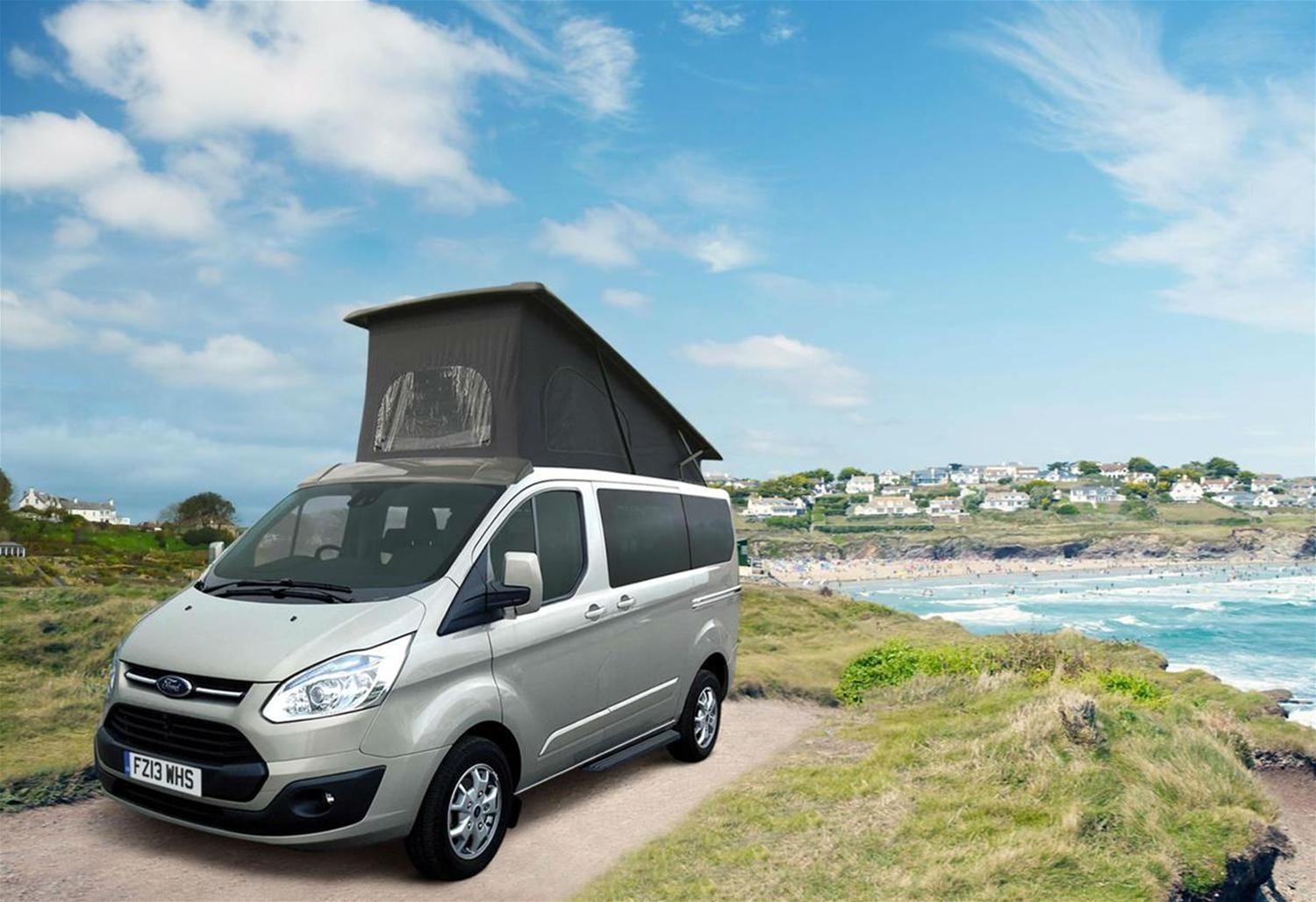 Ford's new Tourneo Custom is the luxury, people-mover stablemate of the Transit van. The model has been praised by the media for its "good looks and car-like drivability", as well as for giving rivals, such as Volkswagen, a serious run for their money.
Wellhouse Leisure, a UK market leader in award-winning compact campervan conversions, is the first company to develop and launch a campervan version of the new Ford in the UK.
The modified model comes with an elevating roof, providing an extra large double bed, and a three-seat rear bench seat below. These ensure that the model can seat and sleep up to five people.
In addition, the campervan comes with a luxury specification, including comforts such as a fridge, heater, gas cooker and sink – as well as a hook-up for mains electricity.
The Ford Tourneo
Customer's attractive new design makes for an ideal campervan base, thanks to its high specification and compact exterior dimensions – similar to a large family estate car or MPV.
Compared to most rival campervans, the converted Ford Tourneo Custom is available with one of the highest specifications around. Features include FordSYNC, for hands-free music and phone calls, as well as a leather-covered steering wheel with remote audio controls, cruise control, front and rear parking sensors and front fog lights.
Prices for Wellhouse Leisure's converted Ford Tourneo Custom campervan are expected to start from under £39,995.
The model offers economical touring along with travelling in comfort. The equipped 2.2-litre Duratorq TDCI engine offers Ford's latest ECOnetic technology, featuring auto start/stop technology, in order to provide up to 43.5mpg and CO2 emissions from 172g/km.
David Elliot, managing director of Wellhouse Leisure, commented: "This is a really exciting new model for the UK campervan market. We were really impressed with the new Ford Tourneo Custom when we first saw it and knew it would be an ideal base vehicle as a campervan conversion."
He continued: "The old Transit never struck the right chord with campervan customers, but the new Tourneo Custom looks really good and is great to drive, plus it comes with all the latest Ford technology to make convenient to live with, economical to run and much better value than most rivals."
For information on purchasing or test driving a Ford Tourneo Customer, visit
Perrys Ford Dealerships
in Aylesbury or High Wycombe.