Land Rovers flying through the desert? This week on Facebook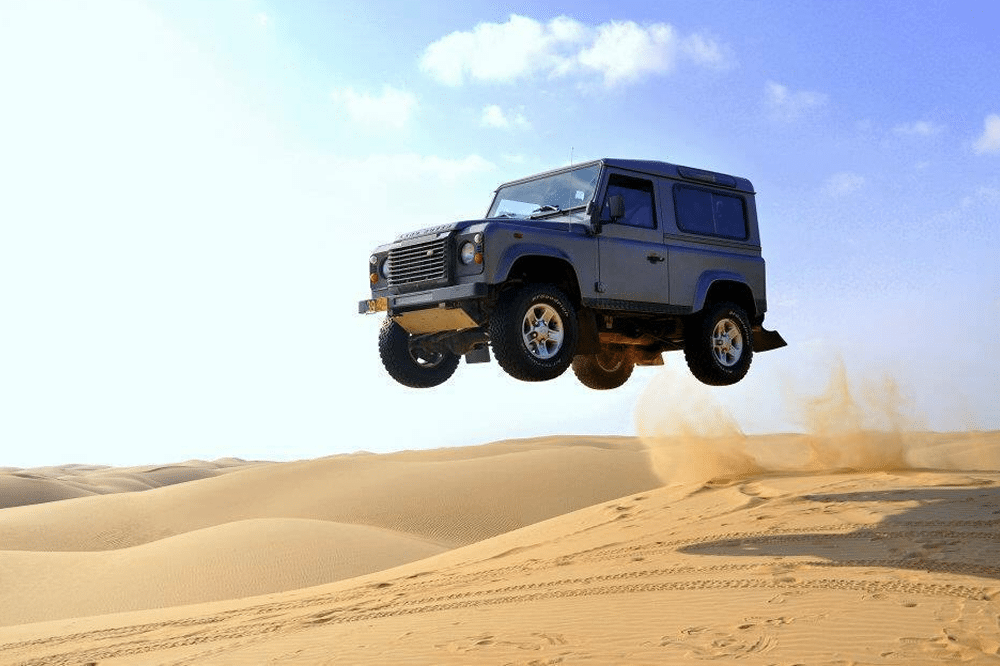 Every Friday, we take a look back at the most popular moments on the Perrys Facebook page over the last 7 days! Don't forget to like the Perrys Facebook channel if you don't want to miss out on the latest car news, reviews and fun.
Tuesday 23rd September - Flying Land Rover?
Is it a bird? Is it a plane? No, it's just a Land Rover Defender flying through a sandy desert!
The iconic off-roader can handle anything you throw at it, as shown in this picture! Although it's not just the Defender which is versatile – we followed BTCC's Paul O'Neill around in a Range Rover Sport for the day, and it showed just how practical the 4X4 is!
If we gave you the keys to a Defender for the weekend, where would you take it (and how high!)? Let us know in the comments below!
Wednesday 24nd September - Jaguar F-TYPE
Did you know that there's a month left until the clocks go back? Then we will have dark afternoons and cold weather 24/7!
It may be the wrong weather for a convertible but no worries, with the roof up the Jaguar F-TYPE looks just as fantastic as it does with the top down! Or if you're not sold on that then you should definitely check out the coupe version! Which would you prefer, the coupe of the convertible?
Saturday 20th September - Bugatti Veyron police car
This is one of the world's fastest, most expensive cars - and the Dutch police force have one in their ranks! Amazing!
As some of our Facebook audience said; the car is enough to make you want to get into a police chase! Although we don't think it'd be much of a competition...