Kia Cadenza saloon targets 2016 UK launch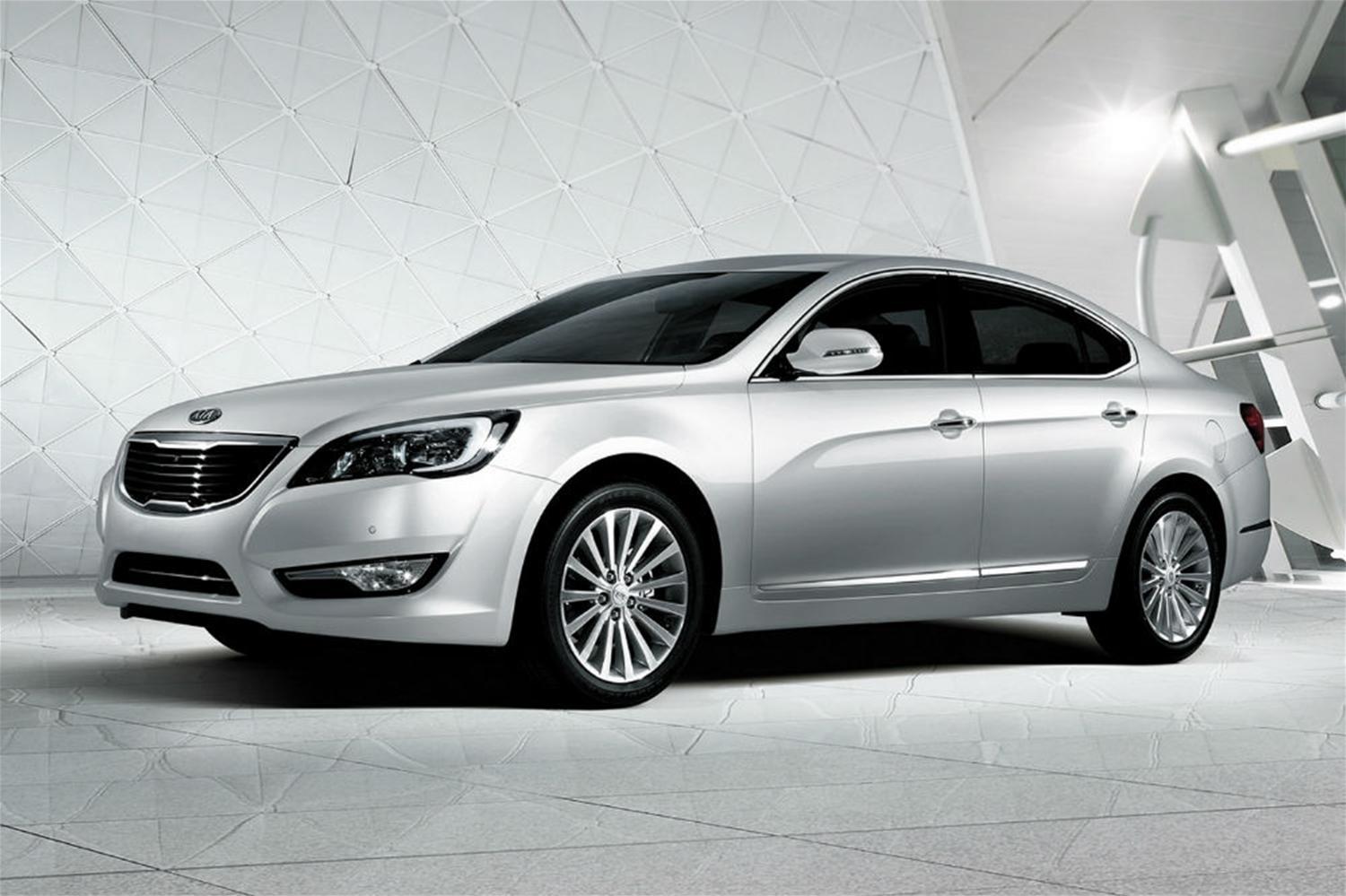 The current generation Cadenza, seen in the image above, was launched in 2009 but up until now has never officially reached UK showrooms.
A new generation version of the Cadenza, also known as the K7, is currently in the works and Kia is pondering making right-hand drive models, which would suit the UK market. Now numerous local motoring websites are now reporting that the new Kia Cadenza could very well find itself in the UK market in a few years time.
If it does arrive, then the Cadenza for the UK market could be offered with a 2.2-litre diesel engine and with a petrol-electric hybrid powertrain. In the US market, the latest Cadenza uses a 3.3-litre V6 engine with 289bhp. The latest reports, however, indicate this unit is unlikely to find its way to the UK market.
It is also possible that the new Kia Cadenza will be sold as the K7 in the UK market, a designation already used in other specific countries the saloon is sold in.
The current Kia Cadenza was styled by Peter Schreyer, the award-winning Chief Design Officer for Kia Motors. Schreyer's design work can be seen on all the models currently sold in the Kia range, including the more compact Kia Optima saloon.
The Cadenza will be one of the larger cars in the Kia UK car range, alongside the likes of the Carens MPV and the Sportage and Sorento crossover SUVs.
This news of the Cadenza's arrival follows a similar report from a couple of weeks ago which revealed the Kia GT concept would turn into a production model. The production version of this coupe is anticipated to reach Britain also in 2016, and it will use a 360bhp 3.3-litre V6 powertrain.
Kia could present the new GT production model at the 2014 Detroit Motor Show next January. This will appear alongside a host of other new concepts signalling Kia's new products for car markets around the globe in the next few years.
With the arrival of both the Cadenza and the GT coupe on the cards, along with new 'GT' performance derivatives for existing cars sold, Kia's exciting future expansion in the UK market is really taking shape.