Ford debut luxury Kuga Titanium X Sport trim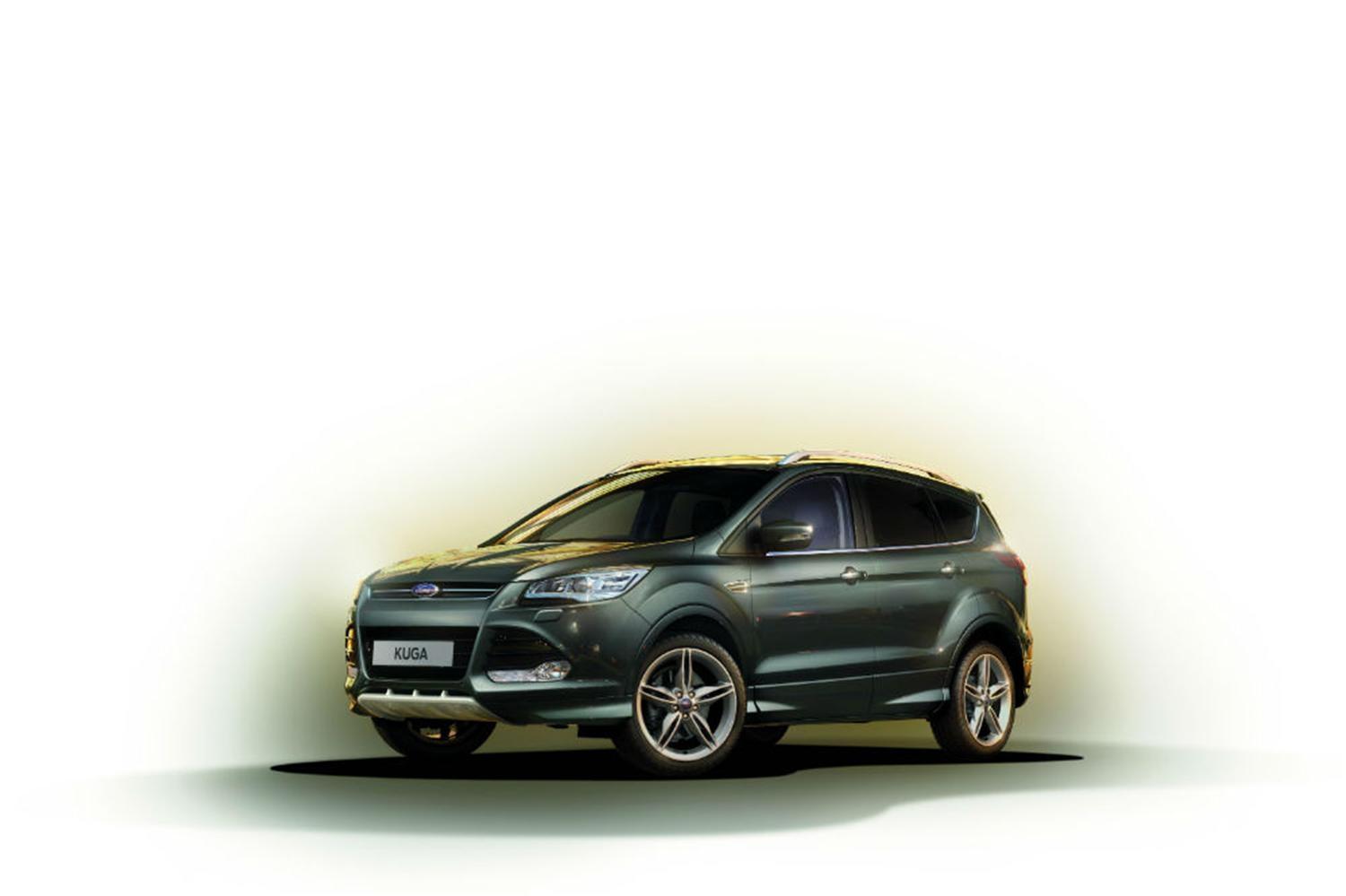 Sales of the Ford Kuga continue to remain strong in 2013 with over 7,500 models already sold this year, to-date. With over 80 per cent of customers opting for the highly-specified 'Titanium' or 'Titanium X' models, Ford has decided to introduce a range-topping series, priced from £28,345.
In comparison to the Ford Kuga 'Titanium X' trim, the newly-announced 'Titanium X Sport' specification will add unique 19-inch alloy wheels, rear privacy glass, chrome roof rails and numerous sporty styling features, including a large rear spoiler.
In addition, popular technology options such as Sony DAB Navigation system, Rear View Camera, Active Park Assist and power folding door mirrors have also been standardised by Ford for the 'Titanium X Sport' models.
Models can also be upgraded to include Handsfree tailgate with Keyless Opening.
The aforementioned extras have been popular choices on numerous Ford Kugas in the UK. 85 per cent of customers who purchase a Ford Kuga add the optional appearance pack, while over 40 per cent choose the convenience pack – which includes the previously-mentioned Active Park Assist and power fold door mirrors.
Mark Ovenden, Ford Britain managing director, commented: "With such strong customer demand for the Ford Kuga and the majority of buyers choosing the luxury and refinement of the Titanium X with optional extras, it made perfect sense to introduce the stylish range topping Titanium X Sport."
He continued: "The Ford Kuga is fuel-efficient, high-tech and capable and the Titanium X Sport combines all this and more to provide the ultimate package."
Available to order from today, the first Ford Kuga Titanium X Sports models are expected to be delivered to the UK car market from October 2013.
If the upcoming top-of-the-range trim is not for you, then the Ford Kuga can be purchased in the following trim levels: entry-level 'Zetec' models, upgraded 'Titanium' versions and the further enhanced 'Titanium X' variants.
Base 'Zetec' models are available from £20,995, while 'Titanium'-specified vehicles are priced from £22,645 and the 'Titanium X' versions cost from £25,395.
For further information on the pricing, specifications and test-driving opportunities of any Ford Kuga model, visit a Perrys Ford Dealership in Aylesbury or High Wycombe.