Football's coming home! This week on Facebook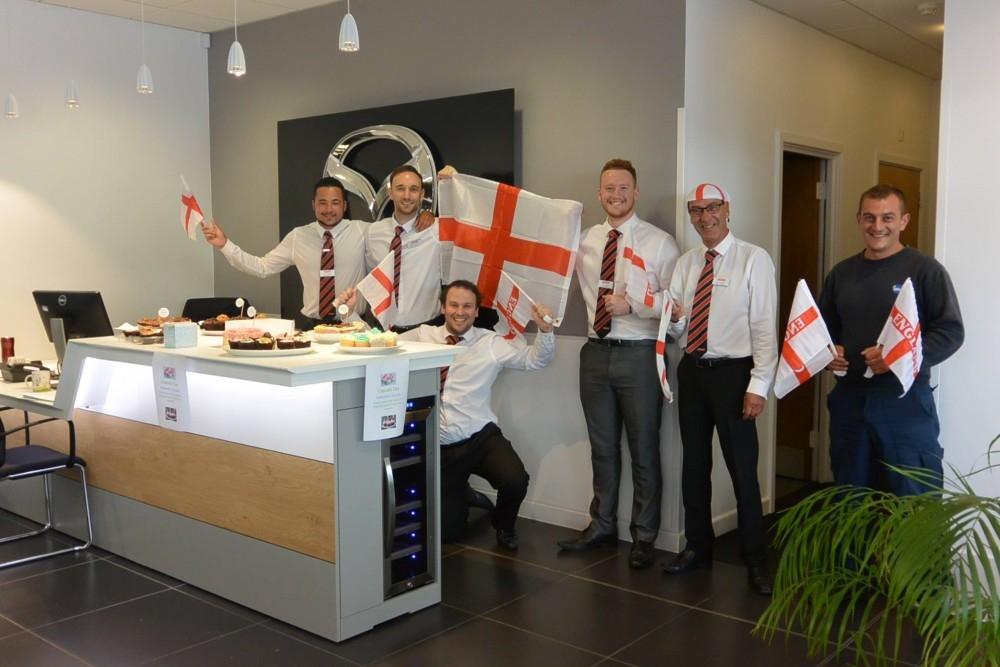 Three Lions on the Shirt!
Yesterday saw England take on Wales in the 2016 Euros and the majority of our dealerships got into the full swing of things. With flags galore they all sat down at 2pm to watch the game. By half time England were trailing 0-1 and the faces of the Perrys staff said it all, but long and behold England came back with a goal from Vardy and a last minute belter from Sturridge. After the Russian draw, the smiles are back on the England fans. You can catch England's next game against Slovakia on the 20th June!