Citroen Grand C4 Picasso wins Best Seven-Seater award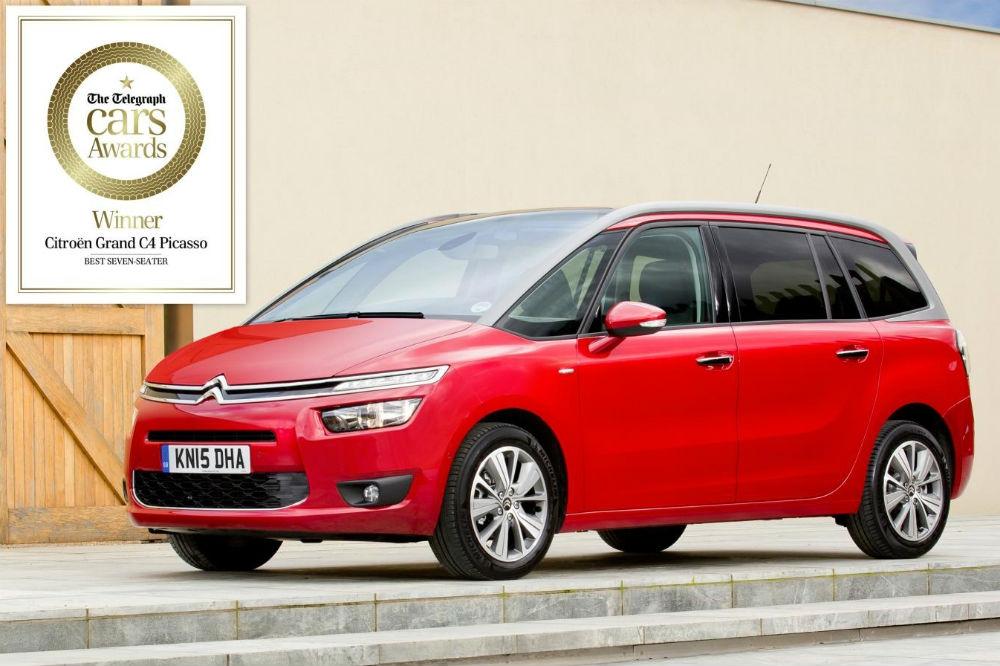 The multi-award winning Citroen Grand C4 Picasso has collected yet another impressive accolade, after being named the Best Seven-Seater at the 2015 Telegraph Cars Awards.
Facing off against rivals like the Vauxhall Zafira Tourer and SEAT Alhambra, the Grand C4 Picasso was highly rated by the Telegraph's readers for its comfort, running costs and design.
The awards were decided by the Telegraph Cars team of road testers, who picked their top three models in each market sector, with the readership then asked to select their favourite entrant.
Practical, stylish and comfortable
Steven Huntingford, head of Telegraph Cars, said: "Above all, people buy seven-seaters for their practicality, but the Grand C4 Picasso shows you can combine this with style, comfort and efficiency. It's easy to see why Telegraph readers and our panel of judges rate it so highly."
This is the latest prize for the Grand C4 Picasso, following a string of recent successes like having been named the Best MPV at this year's Fleet World Honours.
James Parfett, Citroen UK's communications director, said: "Another important award from a much-respected title once again affirms the Grand C4 Picasso as a leading choice in the family car market.
"Citroën's continued focus is providing drivers with more style, more comfort, useful innovative technology and a reduced cost of ownership; the ongoing success of the Grand C4 Picasso is proving these efforts have been worthwhile."
Earlier this year, the Grand C4 Picasso was also the fastest-selling car in Britain throughout March, according to data from Auto Trader.
Auto Trader's study shows that the average time a car has to wait in order to be sold in 55 days, though the Grand C4 Picasso took nearly a month and a half less, with an average of only 15 days.
Fastest-selling car in Britain
In second position was Ford's C-MAX medium-sized people carrier, with the hugely popular Focus hatchback rounding off the top three positions with an average of 17 and 18 days to sell respectively.
The Ford Mondeo placed 9th on the list, while Vauxhall's range also performed well with the Astra GTC and Mokka coming in 6th and 7th places, with averages of 21 and 22 days to sell each.
The Citroen Grand C4 Picasso is available to buy from Perrys Citroen dealerships now, priced from just £19,200 for the entry-level VTR trim.