'Britain's worst learner driver' blacklisted by driving instructors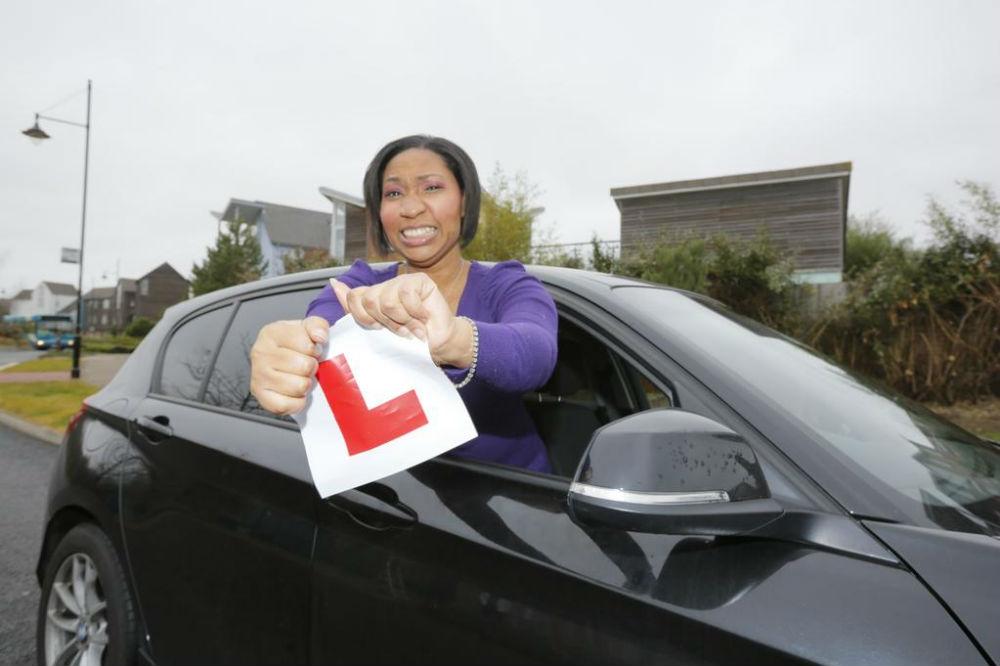 It's fairly normal not to pass your driving test the first time round, but Britain's so-called worst learner driver still hasn't passed, even after 14 years of lessons.
In fact, 31-year old Janine Mars, who has spent more than £5,000 on 250 driving lessons, says she's been "blacklisted" by her local instructors after word got round of how bad her driving is.
Despite having travelled the equivalent distance from London to Australia, the construction site manager from Kent still can't master pulling away from a junction, and she's starting to run out of options.
14 years of lessons
Janine started lessons as soon as she was old enough, but changed driving instructor after 15 lessons because they "didn't get on" and, since then, she's gone through an additional four instructors.
She said: "The last time I tried to get an instructor in Kent nobody would take me because they know how bad I am. It's as if I've been blacklisted. I don't blame them though!
"Every year since 2001, passing my driving test has been my New Year's resolution. I took a break after my last test in October but I want to do an intensive week course, I reckon that's the only way I can pass now."
However, despite her status as the most notorious learner in her area, she says that she's never had a crash or accident while having a lesson, and puts her botched tests down to a simple lack of confidence.
"Driving doesn't come naturally to me," she said. "I can't quite master using both legs and hands at different times. I've had the same problem for the last 14 years."
She added: "Everything will be going really well, calm driving, and then suddenly I fall to pieces. It might only be a minor thing, like I miss a junction or turn, and I'll be thrown completely off course."
In an attempt to conquer her fears, Janine says that she's developed a routine of eating a big breakfast and drinking a cup of tea, before listening to Pharrell's Happy to relax.
Worst learner, but best backseat driver!
Unfortunately for Janine, it hasn't yet worked and as a result she's an avid user of public transport to get about, along with the odd act of kindness from family and friends who act as chauffeurs.
Her exasperated mum Radha said: "I can't wait for her to pass, she's a real diva in the car. Despite the fact she hasn't passed her test she's the world's best backseat driver.
"She's always saying 'Mum, don't do that' or 'go here'. I'm so desperate to stop carting her round, I've promised I'll go halves on a new car once she passes!"
Have you ever had any driving lesson mishaps, or did you pass first time? Why not share your stories with us on our Facebook or Twitter pages!