Boxer van joins Tennis on the Road Programme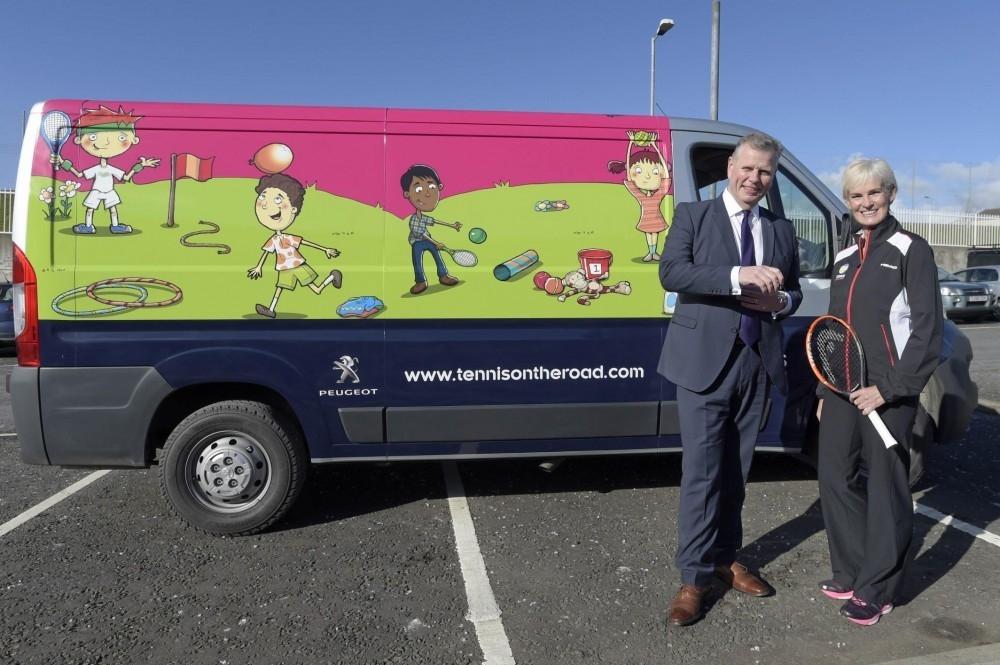 Peugeot UK has provided a Boxer van to Judy Murray's Tennis on the Road programme, designed to help grow the game of tennis.

Duchess

The van will be the visual backdrop for the activity while also carrying the promotional equipment for the Tennis on the Road programme as it visits schools and tennis clubs around Scotland. Kick-starting activity for 2016, Tennis on the Road welcomed The Duchess of Cambridge to Craigmount High School, Edinburgh, to experience a taster of the grassroots programme developed by Judy Murray. Tennis on the Road was delighted to unveil the new van, provided in partnership by Peugeot UK.

Inspiration

Judy Murray said: "Tennis on the Road is about inspiring and supporting parents, teachers, volunteers and coaches to increase participation and grow the game in their local areas using whatever space they have. You don't need a tennis court to get kids started! Our new van from Peugeot is perfect for carrying our equipment and our team, and is a great way to show that tennis really is on the road!"

Appeal

Andrew Didlick, Peugeot UK Director of Brand Partnerships, commented: "As a brand with a very rich history, a broad product range and competitively well-specified vehicles, Peugeot is keen to play a key role in the growing appeal of tennis. The presence of the Peugeot Boxer van gives the Tennis on the Road programme operational support and a backdrop to its endeavours while on tour.