Booking a service with Perrys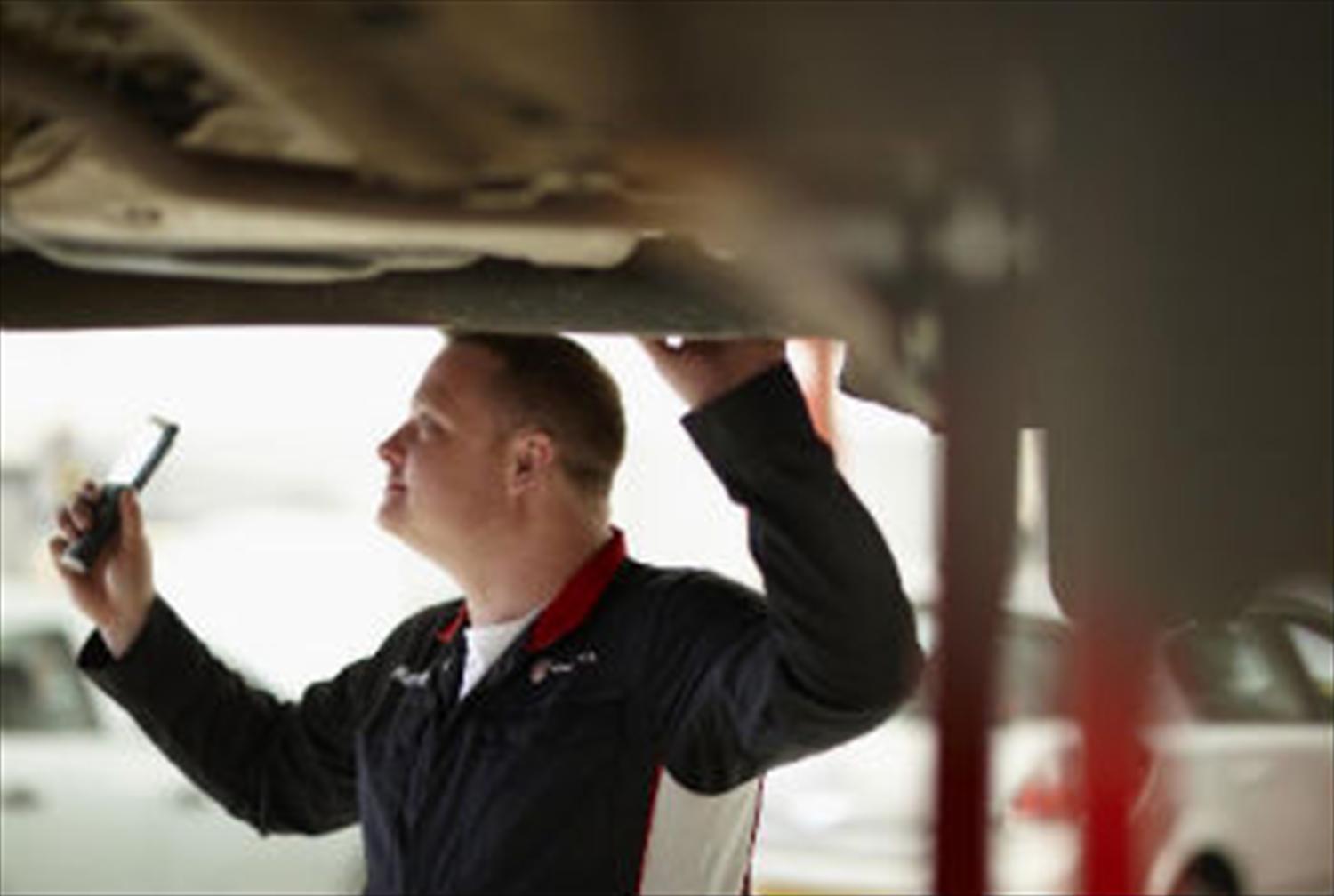 Servicing includes both scheduled services, which are designed to keep your car on the road through regular check-ups, and unscheduled services when a car needs to be fixed because of an accident, part breaking or general wear and tear.
Everything from a minor scratch to replacement parts can be taken care of in a service and here at Perrys we can offer superb levels of service.
Looking after your vehicle is really important to us here at Perrys. We set out to provide you with the highest value of Service every time you visit.
If you are not keen on changing oil yourself, or there is more serious work that needs to be completed, Perrys Motors can help you.
That's why all vehicles going into our workshops receive a visual health check entirely free of charge ensuring your vehicle is safe and roadworthy.
Who will repair my car?
Perrys Motors uses fully trained and qualified technicians who are experts in fixing your car. Perrys technicians are manufacturer trained to deal with all of the latest cars on the road today – no matter what the technology.
For example, Perrys Motors in Milton Keynes is one of a handful of fully accredited electric vehicle experts with dedicated sales and maintenance staff fully trained to service an all-electric car.
It is this forward-thinking and ability to learn new techniques and technology that separates Perrys service dealerships from the rest.
All of our dealerships will use official parts with guarantees to ensure the quality of any repairs.
When can I book a service?
Perrys offers quick and easy service and immediate diagnostic checks are available now. We offer fast appointments that are convenient to you and our opening hours are designed to suit our customers needs.
You can book a service for your car or essential maintenance through our network of service dealers. Click the link to see the full list of
Perrys service dealers
.
.
MOTs at Perrys
All vehicles aged over three years in the UK must undergo an MOT to check that all aspects of the car are safe and in good enough condition for the road.
An MOT is a legal requirement and anybody caught driving without one could face fines or criminal proceedings.
An MOT at Perrys is easy to book and costs £54.85 for an expert check over the car – the legal price for all MOTs in the UK.
For more information on MOTs at Perrys click the link.
How much will a Perrys service cost?
A health check on your car is completely free at Perrys. The health check ensures trained technicians can look over any serious safety defects with the car.
It can also include any software upgrades to new cars – and with an increasing number of cars include extensive electrical systems, this can be a real issue with newer cars.
The health check is available from 24 Perrys locations and includes diagnostic checks and a look over the car to see if repairs are needed.
These could include new tyres, exhausts, batteries or brakes. However, Perrys prides itself on offering competitive prices on scheduled repairs and genuine replacement parts.
What else will the service include?
A service from Perrys Motors includes while-you-wait appointments allowing you to wait in our dealership while the car is fixed.
If the service or maintenance is expected to take a little longer Perrys can provide a range of courtesy car services to allow you to stay mobile while we fix your car.
This ensures you are not stranded while maintenance is carried out on your vehicle.
However, the benefits of taking out a service with Perrys include hassle-free collection and delivery to allow us to pick up and deliver the car to your door.