Alfa Romeo Giulietta Fast and Furious 6 Edition revealed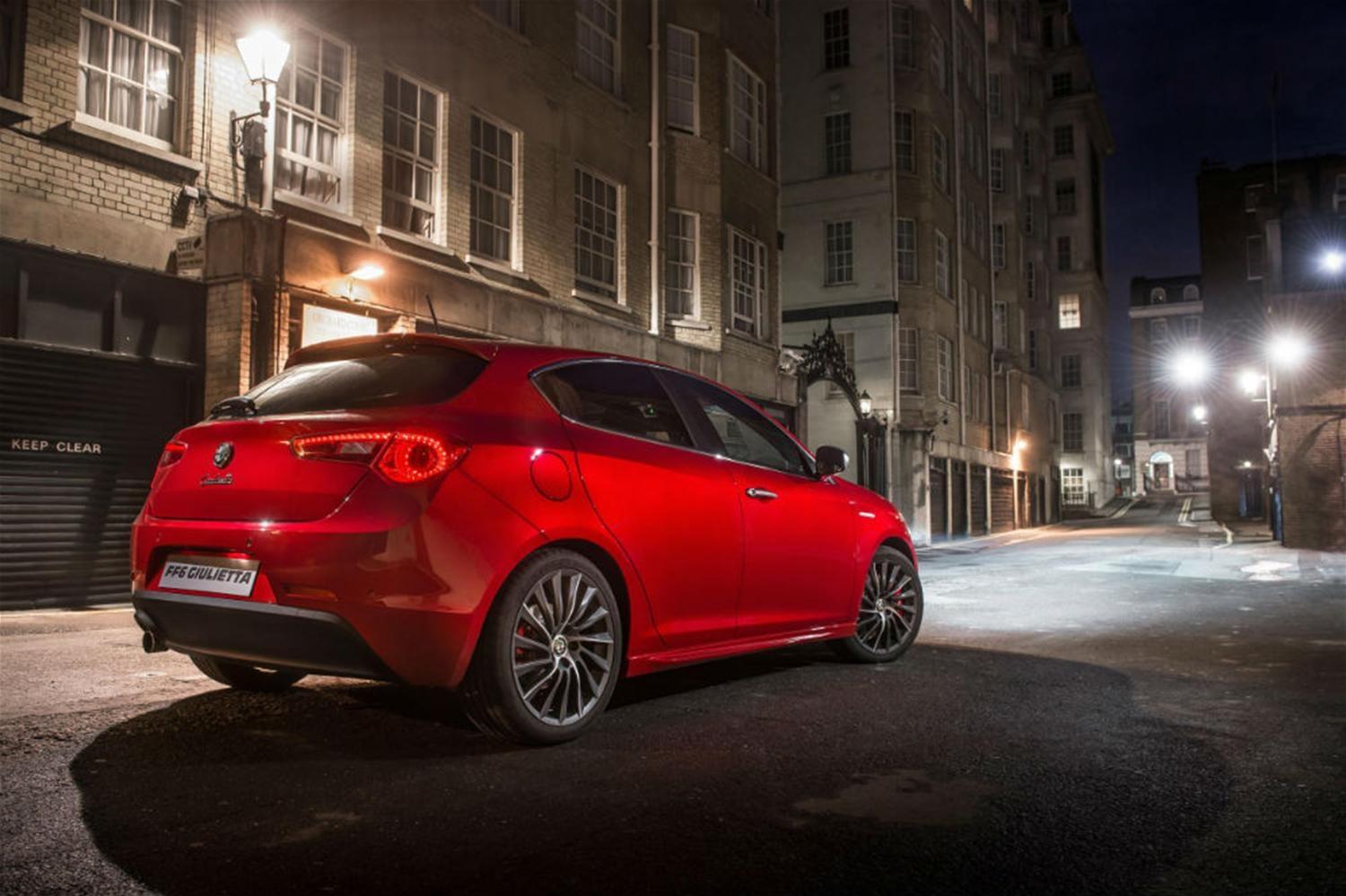 The movie Fast and Furious 6 is the latest in a long-running blockbuster franchise which centres on high-octane action, illegal street racing and heists. This year's instalment takes the action and stunts to the streets of London amongst other locations. The film also stars Vin Diesel, Dwayne Johnson, Paul Walker and Michelle Rodriguez.
Amongst the many cars which also feature in the new Fast and Furious film is an Alfa Romeo Giulietta finished in Alfa Red paint.
Now to help motorists combine their loves of movies and cars, the Italian manufacturer has created a highly-limited number of special edition Giulietta models, painted Alfa Red.
The Giulietta Fast and Furious FF6 limited editions use a 170bhp 1.4-litre MultiAir petrol engine, which allows the hatchback to cover the 0-60mph sprint in 7.8 seconds and reach a top speed of 135mph.
Purchasers of the Alfa Romeo Giulietta FF6 are also offered the chance to attend a once in a lifetime stunt day with a stunt coordinator from the movie industry.
The Head of Brand at Alfa Romeo UK, Damien Dally, commented: "This is a very exclusive model taken directly from a blockbuster movie of global appeal. The Alfa Giulietta Fast and Furious 6 limited edition is a hugely exciting addition to our range, one we feel sure will appeal not just to fans of the films, but all those with a discerning eye for beautiful automotive styling".
The special edition hatchback will be exclusively sold through Motor Village Marylebone in London.
The standard Alfa Romeo Giulietta range is available in the UK now with prices starting at £17,765.
To arrange a purchase or test drive for the Giulietta or other current Alfa Romeo models, visit the Perrys Alfa Romeo Dealership located in Amersham.