10 Best Parks within driving distance (North West)
As spring feels like it's definitely in the air, it's the perfect time to load up the car and take a ride out. Soaking up nature and fresh air is a great way to destress as lockdown restrictions begin to ease – in fact, a recent study found that 77% of teens believed spending time outside helped them deal with the stress.
According to a recent Perrys survey, 71% of people are looking to take a UK staycation within the next 12 months, which is why we've done the research for you and compiled our Perrys travel guide for attractions within driving distance of the North West! Today we're focusing on parks, so take a look at our 10 picks and let us know how many you visit…
Haigh Woodland Park
The jewel in Wigan's crown of green spaces, Haigh Woodland Park is quickly becoming one of the most beautiful and activity-packed park in the region. Offering miles of walking trails, stunning views, adventure play and adventure golf parks, there's plenty to do for a fun-filled family day out. Car parks are available, and payment is strictly contactless due to coronavirus restrictions.
Find directions here.
Williamson Park
Williamson Park is home to 54 acres of beautiful parkland and enchanting woodland walks with views to the Fylde Coast, Morecombe Bay and the Lake District fells and mountains. For adventurers, you'll find a butterfly house, mini zoo – plus a café with free Wi-Fi for refreshment. Plenty of parking is available starting at £2 for two hours.
Find directions here.
Tegg's Nose Country Park
Explore Cheshire's wild hill country where rock dominates the landscape – Tegg's Nose Country park offers historical and beautiful views, perfect for a nature-filled day out.
You don't have to go far to enjoy exhilarating views over the Cheshire Plain and on a clear day you can see Liverpool's cathedrals and Welsh hills beyond. The car park provides an excellent base for numerous walks and throughout the year there are many events taking place at the visitor centre – parking is chargeable and starts at 80p for one hour.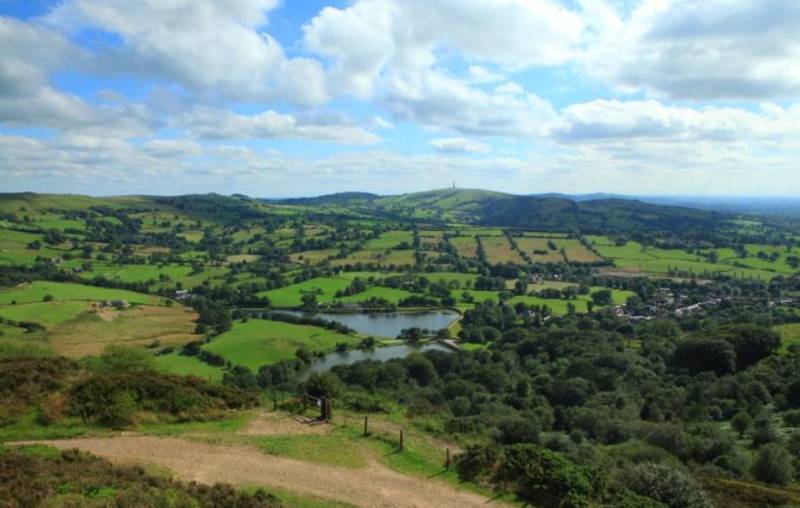 Tegg's Nose Country Park
Find directions here.
Etherow Country Park
Covering an area of around 200 acres, Etherow Country Park lies at the heart of the Etherow-Goyt Valley and is home to stunning views and plentiful opportunities for birdwatching and wildlife-spotting. A visitor's centre and café provide refreshment and education about the park, and there is a pay and display car park in operation, starting at 70p for one hour.
Find directions here.
Talkin Tarn Park
Enjoy a tranquil walk around the 65-acre lake set in the middle of the 120-acre Talkin Tarn Park, which offers a lovely experience of the Cumbrian countryside. There are plenty of activities to do, from mountain bike hire to a children's playground, then you can relax in the Boat House tearoom. There is a large car park that starts at £1.30 for one hour.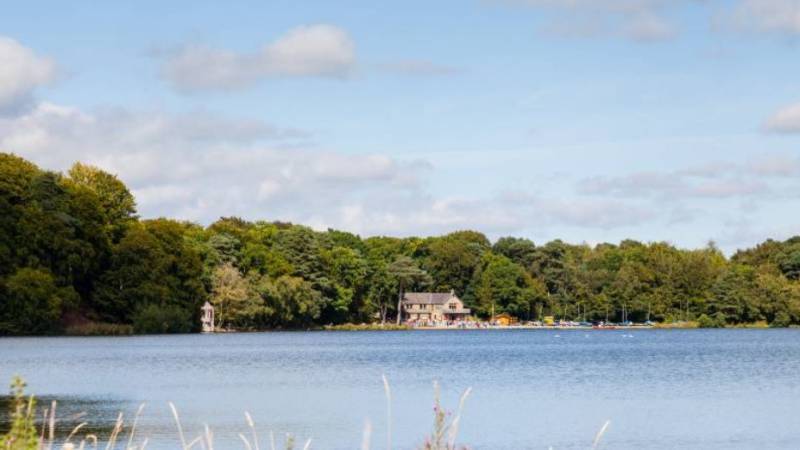 Talkin Tarn Park
Find directions here.
Stanley Park
Stanley Park in Blackpool is one of England's largest and historically significant green spaces, offering 256 acres for you to explore. Scenic walks and play areas are ready to create an activity-packed day out. Parking is free for two hours.
Find directions here.
Tatton Park
The former Egerton family home features stunning grounds – 1,000 acres of deer park presents the perfect opportunity to forget the rest of the world as you explore nature. You'll be able to visit the historic mansion, parkland, gardens and more. Parking is available for £7 for the day (including National Trust members).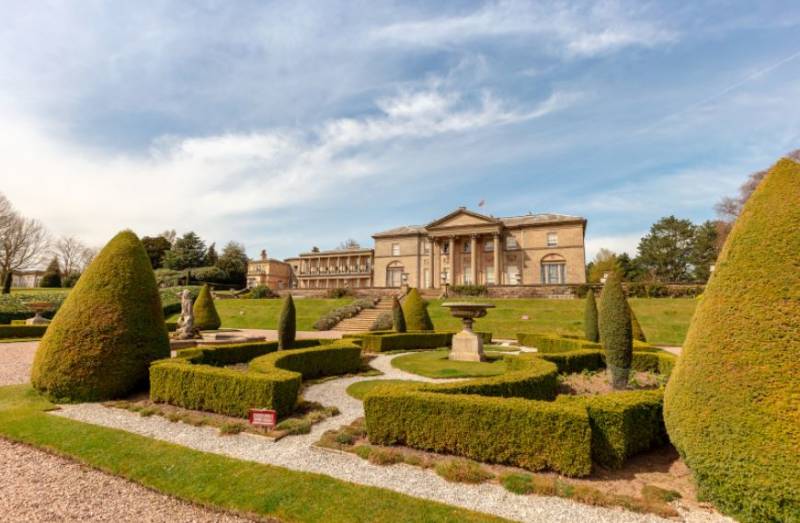 Tatton Park
Find directions here.
Yarrow Valley Country Park
Yarrow Valley Country Park is the perfect family day out – plenty of wildlife waits to be discovered as you explore, and you'll also have access to a lovely children's play area and café for refreshment, all for free. Parking is available at the visitor centre for free.
Find directions here.
Victoria Park
A lovely, scenic nature walk around Victoria Park sets the scene for a fantastic family day out, along with a duck pond and well-equipped play area to help the kids burn some energy – and while they do, you'll find takeaway coffee and ice cream available to help you relax. The park is dog-friendly (on-lead only) and although there is no car park, parking is available close by.
Find directions here.
Stamford Park
A dog-friendly (on-lead only) wooded area, and stunning lake is the perfect place to enjoy the fresh air with your family. You'll also find a well-equipped children's play area and refreshing café to enjoy before driving home. There is a pay and display car park on-site, or plenty of free parking nearby.
Find directions here.
Chosen the first park you want to visit? Then it's time to pack up your car and get on the road! Just make sure you remember a few road trip staples (it has been a while, after all) first… to begin with, have the tunes at the ready – a survey conducted by Perrys between 10-15 March 2021 found that Queen is the most popular artist to listen to on long journeys, followed by Ed Sheeran, ABBA and Little Mix so there's something for the whole family to sing along to. And have some distraction techniques at the ready for when the inevitable arguments start (are we there yet?) – according to the survey, 41% of people start arguing within the first hour of the trip! Snacks are always a great distraction or try a few road trip games such as license plate spotting or I Spy.
The single most important thing to consider however is making sure your car is in tip top condition – Perrys can help with a health check and service to give you complete peace of mind.
Looking for the perfect car for the trip? We think a spacious family SUV is just right for the job, offering all the comfort, space and power you need for everyone to enjoy the journey.
Our Perrys Recommendations:
1 https://www.futurity.org/nature-outdoor-play-teens-well-being-pandemic-2530722/
Written by Perrys | 7 min read
07 Apr 2021